Contractor looks to conserve resources to push international growth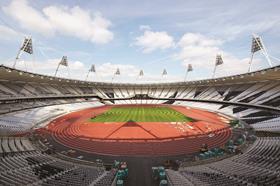 ISG will reduce dividend payments to shareholders as it looks to conserve resources to push international growth.
The contractor will pay a final dividend of 4.6p – down from 10.7p – when it publishes its full year results for the year ended 30 June 2012 in September.
This will make the total dividend for the year 9.0p, down from 15.1p for 2011.
ISG explained in a trading statement: "The Group will benefit from conserving its internal resources to continue to support the growth of its overseas businesses."
The firm added that trading remained "broadly in line with the revised management expectations" announced at the time of its profit warning in January.
ISG said its UK business had maintained revenues – but margins had been impacted – while overseas revenues and margins both improved.
The firm said it is maintaining market share in the UK fit-out market, but that it had seen a reduction in the size of jobs.
The firm's construction business grew over the full year, in part thanks to a boost from Olympics work, where it fit-out the Olympic stadium.
ISG's south west construction division also returned to profitability in the last quarter after a restructure.
The firm's order book stands at£760m, up slightly on £750m this time last year.
The statement continued: "In summary, in the UK in the short term we anticipate that trading conditions will continue to be difficult.
"We are looking to target areas where we see growth opportunities, particularly in the data centre, hospitality, high-end residential and international retail markets.
"Outside the UK, we continue to see robust pipelines and strong demand for our services from our international clients."