JLL has acquired design and fit-out firm Bluu as it expands its Tétris business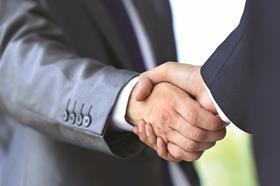 JLL has acquired design and fit-out company Bluu as it continues to expand its in-house Tétris fit-out division.
Tétris will relocate its 30 UK staff to the London offices owned by Bluu later this year, adding to Bluu's 120-strong team, with combined firm moving fully under the Tétris brand next year.
Guy Grainger, UK chief executive at JLL said that the combined firm "will be able to draw on the strengths of our global scale operation and Bluu's 15 years' heritage and leading position in the UK to provide an unmatched design and fit-out service across the UK".
Richard Harris, managing director at Tetris UK added that it was "another significant step in our growth strategy".
Robb Simms-Davies, chief executive at Bluu said it was a "key moment" for Bluu and "a decisive move to take it to the next level".
Tétris operates in 23 countries across Europe, the Middle East & Africa and Brazil and was acquired by JLL in 2007.