Case dates back to work carried out in 2008
Balfour Beatty is facing a court battle over the cost of repairing allegedly flammable cladding it installed in a Dorset apartment building more than a decade ago.
The current leaseholder of the Orchard Plaza building in Poole wants the contractor to pay for the replacement of rainscreen cladding under the terms of a collateral warranty.
In a judgement handed down last Thursday, Justice Morris of the Technology and Construction Court struck out Balfour's defence that the losses claimed by Orchard were too remote.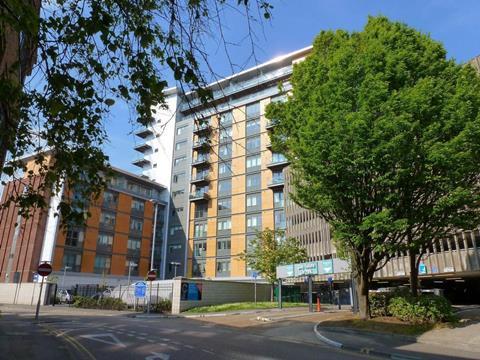 The decision means the case will be allowed to proceed at a later date, expected to be next year. The value of Orchard's claim has not yet been made public.
Balfour Beatty Regional Construction, then operating as Mansell Construction Services, agreed a design and build contract in December 2007 with Coltham Ltd, the then freeholder of Orchard Plaza.
Balfour, which declined to comment, carried out the works, which involved the conversion of the 1970s office block into 115 residential apartments and two commercial units, the following year.
In May 2014, Coltham leased the entire development to Orchard Plaza Management Company Ltd for 126 years.
The following year, Orchard became aware of possible defects in the rainscreen cladding but did not carry out remedial work until after January 2020, when Bournemouth, Christchurch and Poole Council issued an improvement notice requiring them to replace it.
Orchard is now seeking to recover the costs of these repairs from Balfour, under the terms of a collateral warranty which identifies the contractor as being responsible for the design of the building, including "the selection of materials, goods, equipment and plant for the Contract Works or any part or parts of the Project to the extent that such materials, goods, equipment and plant have been or will be selected by or on behalf of the Contractor".
Following a hearing on 2 December 2021, Justice Morris struck out Balfour's defence that the claimed losses were too remote.
He said: "In my judgment, loss in the form of the costs of repairs incurred by the Claimant was within the reasonable contemplation of the Defendant as being a serious possibility at the time that the Collateral Warranty was concluded.
"In any event such loss incurred by the funder, AIB, was within the reasonable contemplation of the Defendant at that time as being 'a serious possibility'. Accordingly, the loss now claimed by the Claimant is not too remote."
Balfour Beatty's M&E arm is currently engaged in another legal dispute - a £140m bust-up between an NHS trust and Lendlease over allegations that a hospital built in 2015 requires so much repair work that a temporary replacement needs to be built.
That case is set to be heard on 24 October this year.