Trade creditors given no hope of missing money
The administrator for collapsed contractor Shaylor Group has said it has recouped just a fraction of the £38m the firm was owed when it went under last summer.
Shaylor went into administration last June, ending more than 50 years of business, leaving 210 people without jobs and creditors on the hook for more than £47m.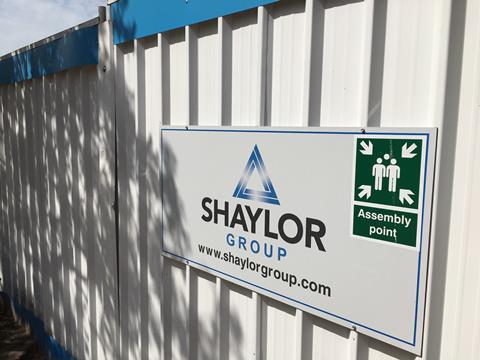 Trade creditors are out of pocket by £19m while the only secured creditor Allied Irish Bank (AIB) is owed more than £14m.
In its second progress report on the collapse, administrator FRP Advisory said it had recouped just over £251,000, including nearly £7,000 from Birmingham council in bonds held for completed projects.
The £38m Shaylor was owed at the time it imploded was made up of oustanding invoices, work in progress and retentions.
FRP's report held out little prospect of making significant inroads into the missing £38m with unsecured creditors again told they will get just 0.39p for every pound they are owed meaning of the £19m outstanding, just over £74,000 will be returned.
AIB, which is owed close to £14.5m, has recouped £2.2m following the sale of Shaylor's offices in Walsall
FRP said the bank would get some more money back but warned that it "will suffer a significant shortfall on its indebtedness".
The administration had been due to end last month but has been extended by a further 12 months to June 2021.