But ground engineer reports full year trading will be in line with expectations
Keller has made good on its promise to pass on escalating fuel costs following Russia's invasion of Ukraine but warned its business has been impacted by materials shortages and inflation.
In March, the ground engineering contractor said the price of putting diesel into its fleet of machines was set to shoot up because of the war.
Chief executive Michael Speakman said at the time: "The price of fuel will be a global impact [of the war] – principally the cost of putting diesel in our machines. We will be looking to pass that on to our clients."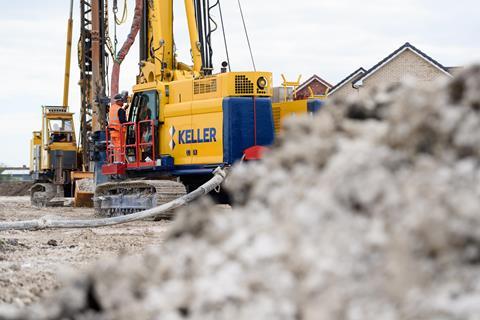 In a trading update this morning the firm said "we have successfully passed on a significant portion of cost increases in the form of higher prices".
But it added: "Overall Group performance has been affected by materials shortages and the residual effect of inflation. We expect our full year performance to have the customary second half weighting, and to reflect our usual increase in trading momentum as the year progresses."
The firm said some areas of the business, including parts of Europe and Asia, continue to be dogged by the impact of the pandemic.
It said its order book stood at a record £1.4bn and that expectations for the year remained unchanged. The firm will release interim results on 2 August.