Firm was first quoted contractor to warn about sites shutting down
Keller, which was the first listed contractor to publicly warn that sites were facing being shut down by coronavirus, has said the pandemic is affecting its work in Europe and Asia Pacific more than its North America stronghold.
Chief executive Michael Speakman told Building at the beginning of March: "The worst-case scenario is that sites get shut down." Three weeks later hundreds of sites began closing after the government put the country into lockdown, following similar measures introduced around the globe by national governments.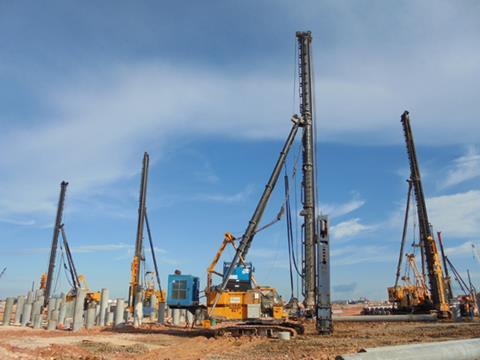 The firm, which is the world's largest geotechnical contractor with annual revenues of around £2.3bn, works in more than 40 countries across six continents and has around 10,000 staff.
Around 60% its business is in the US and Canada where it has more than 4,000 staff and over 60 offices.
But the firm said: "Trading in April remains mixed, with APAC [Asia Pacific] and EMEA [Europe Middle East and Africa] currently impacted more than North America, which varies significantly by state."
In a trading update, the firm said workloads in January and February had been ahead of expectations but fell markedly in the second half of March once the covid-19 crisis escalated.
It added that it has postponed its AGM from 21 May until the end of June and delayed payment of its dividend by two months to 21 August.
The firm said it has sold its remaining Brazilian business for £2.3m as the firm continues its planned withdrawal from South America.