Speculation that CMA investigation into demolition industry will report next week
Keltbray is expecting turnover to be back up to close to £500m this year as the impact of covid and a one-off charge for settling a regulatory investigation kept the firm in the red for the second successive year, its latest report and accounts reveal.
The firm, which has won a string of jobs recently including demolition packages on the Network Building for Derwent and the IBM redevelopment for Stanhope as well as junction improvements of the M621 near Leeds for National Highways, said it racked up exceptional costs of £8.7m in the year to October 2021.
It said the bulk of this was a £6m provision for a settlement of a regulatory industry investigation "relating to historic activities".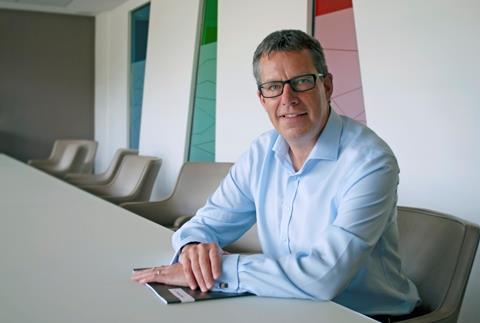 This is widely believed to be the probe opened up by the Competition and Markets Authority more than three years ago into possible breaches of the Competition Act.
The CMA has declined to say which part of the industry is under the spotlight but it is widely known to be the demolition sector and involves up to 10 firms.
As well as the £6m settlement, Keltbray said the probe meant it has also incurred legal fees of £1m.
In its accounts, the firm added: "The timing and outcome of this [regulatory] matter is uncertain, however the range of potential liability is between £3.9m and £16m. Having received advice, a best estimate provision of £6m in relation to potential liability has been considered by the Directors to be appropriate."
Last month, the CMA said it expected to go public with its findings some time this summer with speculation an announcement could be made as early as next week.
Earlier this year, Careys said in its accounts for the year to September 2021 that it had set aside a £9m provision for "a regulatory matter relating to historical breaches due to the behaviour of a former management team".
Keltbray said the remaining £1.7m of its exceptional costs related to topping up the salaries of staff it furloughed because of the pandemic. The firm claimed £1.8m from the government's Coronavirus Job Retention Scheme during the period, down from the £6.4m it claimed last time.
Chief executive Darren James told Building that Keltbray's order book stood at £530m with the firm expecting turnover to head north from last year's £390m, which was down from the £429m posted the year before and a 31% drop on the record £563m it posted in 2019.
He said he expected the firm to return to the black this year and added: "All of our sectors have more opportunities in them than we probably have resource to do them. We will be making progress on numbers this year."
James said more and more clients were using inflation indicis in contracts to help combat the ongoing issue of rising materials and labour costs.
"Indices is a way of sharing the risk that neither party can quantify. More clients are looking to enter into them. Clients who wouldn't use indices historically are more open minded about using them. Inflation is going to come down at some point so they will get the benefit of [using them]."
Keltbray is still carrying out fixed price work but James said jobs using the procurement route were going through two or three stages before deals were being struck. "There is room for fixed price but right now that certainty is very difficult to predict. If clients insist on using [traditional] fixed price, they will be paying a huge premium."
The firm, which saw staff numbers last year drop 15% to just under 1,550 people after a redundancy programme, said its built environment business, which includes London commercial work, accounted for 61% of turnover with 37% of work coming from infrastructure. The firm is moving into roads work and as well as the M621 job is one of four lined up to carry out a major improvements of the A66 trunk road in northern England, while it is also carrying out bridges work on the A30 in Cornwall.
Pre-tax profit before exceptional items was £5.7m from a £6m loss last time but exceptionals meant the firm stayed in the red with a pre-tax loss of £4.2m - although this was down from the £9.4m loss it racked up in 2020. It said it had a positive cash position of £12.6m, down from £25m.