Consultant joins Scott Wilson on 3.6km Saudi Arabian mass transit project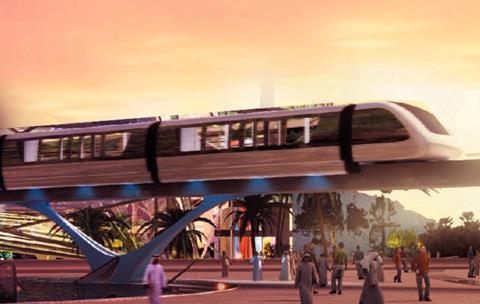 Riyadh monorail
KEO International Consultants has been selected by contractor-client Saudi Oger to design 3.5 km of elevated rail viaducts, switch bridges, long-span bridges and 131 piers supporting a monorail train system in Riyadh.
The Middle East based firm will also design Station 1 and the train maintenance depot. KEO's work will include the detailed design of over 30 bridges as well as complete architectural and engineering design for the train maintenance depot and station 1.
KEO will team up with Bombardier, Freyssinet and Scott Wilson to deliver the project for Saudi Oger, which was awarded the contract by the Rayadah Investment Company, the investment vehicle of the Public Pension Agency of the government of the Kingdom of Saudi Arabia.
Design completion for the project is expected in 2011, with construction expected to be substantially finished in 2012.