New consortium set to take over proposed tidal power scheme after Halcrow and John Gummer pull out of project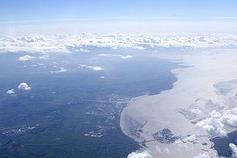 The consortium leading the push for a £30bn engineering-led scheme to harness the power of the Severn Estuary has been hit by the withdrawal of key members including Halcrow.
The Severn barrage proposal - which could generate enough power to meet 5% of the UK's energy needs - had been led by consortium Corlan Hafren, which included engineers Halcrow and Arup and was headed by Tory peer and former environment secretary John Gummer.
However, the consortium has now been renamed Hafren Power after the withdrawal of both Halcrow and Gummer.
Halcrow's move follows a review of all its projects by new parent company CH2M Hill, while Gummer pulled out due to a potential conflict of interest with his new role as chairman of the Committee on Climate Change, it is understood.
Veteran Labour MP and former minister Peter Hain, who hit the headlines in May when he left the shadow cabinet to focus on supporting the scheme, told Building the plan is still being actively pursued and said he expects to meet with prime minister David Cameron to discuss it shortly.
"A new consortium has been put together, which is pretty dynamic," he said. "As far as I'm concerned, it is full steam ahead.
"We are still going to have a meeting with the prime minister."
Hain described the scheme as the "biggest construction project in Britain" and said the necessary private-sector investment would materialise if the government backed the project.
He said he had no commercial involvement in the project and hopes to take the necessary legislation through parliament. Hain added that a chief executive to lead the consortium would be announced shortly.
The planned 20-year project to build the concrete barrage, between Cardiff and Weston-super-Mare, is the latest in a string of barrage proposals drawn up because of the potential to harness the estuary's huge 14m tidal range.
A spokesman for Hafren Power said: "The development team continue to believe that zero-carbon energy generation in the Severn Estuary is a viable option. The project could act as a catalyst for regeneration in Wales and south-west England and provide significant benefits for the wider UK economy.
"We are committed to continuing this work, building on the proposals and working with new and existing stakeholders."
A spokeswoman for the Department of Energy and Climate Change said it has so far only seen a draft business case for the scheme.