Scheme's boss Mark Wild says pandemic the biggest threat to meeting opening schedule
Key staff required for the next phases of Crossrail's opening are being tested every day for coronavirus.
The scheme is testing trainers and trainees at two training facilities crucial to the railway meeting deadlines for trial running of trains.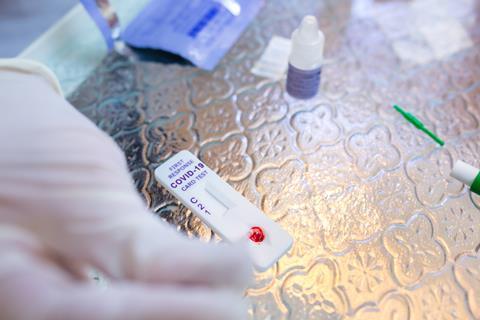 Chief executive Mark Wild said those running and attending courses at its Tunnelling and Underground Construction Academy in Ilford, east London, as well as its route control centre in Romford, Essex, were being regularly tested for the virus.
He said: "Training of operations and maintenance staff continues against a tight plan but coronavirus remains the biggest risk to both trainers and trainees.
"Lateral flow covid testing has been introduced on daily basis at the Tunnelling and Underground Construction Academy training facility and twice weekly at Romford Route Control Centre to bring an additional level of confidence to trainers and trainees."
Crossrail's next testing stage involves multiple trains operating in the central London section of the railway.
The railway has said staff at both training sites were increasingly needed as the next phase of testing ramped up.
The £13m centre in Ilford was opened a decade ago and was dubbed as where apprentices of the future learn the skills needed to run the Elizabeth line.
The line is due to open in the first half of next year.