Kier Partnership Homes chosen by Walsall Housing Group for five site scheme in Walsall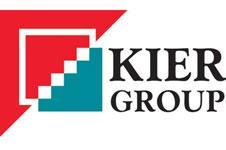 Kier has won a £42m housing contract in Walsall, the firm has announced.
Walsall Housing Group (WHG) has made Kier Partnership Homes its development partner to deliver mixed-tenure housing across five sites in and around the town to level three of the Code for Sustainable Homes.
The project, which includes 186 homes for open market sale and 154 affordable homes, benefits from grant funding through the Homes and Communities Agency (HCA) Affordable Homes Programme 2015 and was procured through the HCA Delivery Partner Panel (DPP) framework.
Kier Partnership Homes' managing director, Chris King, said: "We are delighted to have been awarded these schemes; our winning strategy included innovative funding solutions, combined with our ability to deliver affordable housing. The project team has demonstrated true collaboration, and overcome many issues to ensure that the client can proceed with this much needed regeneration to the local area."
The schemes will be located at Harrowby Road, Penine Way, Short Street, Somerfield Road and Wessex Close. Harrowby Road will be the first scheme on site, with the remaining four all starting by February 2014.