Firm lands deals worth combined £54m
Kier has been appointed by Newlon Housing Trust to build a £37.2m residential development near Tottenham Hale in Haringey.
The 22-storey scheme in north London is the fifth project Kier has carried out for the trust in the past few years
Kier will build 128 flats, 117 of which are shared ownership apartments and 11 private sale, as well as one retail unit on the ground floor.
Works include building over a Thames Water Trunk Sewer and two Victoria Line tunnels.
The deal also includes all infrastructure works, complete with all services, associated external works and connection to mains drainage and service mains as well as all requisite services diversion.
Meanwhile, the contractor has also been chosen to build Manchester Metropolitan University's new arts facility (pictured).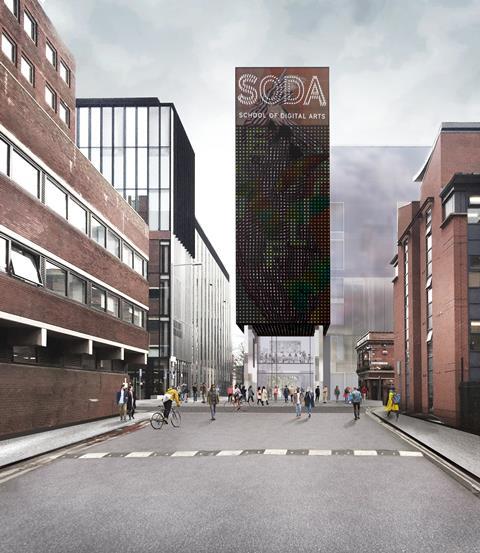 The £17m project will see the contractor build a digital arts school incorporating contemporary music, that caters for the needs of the screen based media and the music sector.
Kier has been signed to a pre-construction services agreement with the university to build its International Screen School Manchester.
The university's wider project team includes project manager Turner & Townsend, Feilden Clegg Bradley as architect and Buro Happold as engineer.
Construction is expected to begin on site by November with the building opening in June 2021.
The school will be half-funded by the university, while the other half of the cash will be stumped up by the region's combined authority of 10 councils, through a pot of money intended to help boost the economy.
Three other firms tendered for the project, which Kier will construct under a design and build contract.
The screen school is part of a wider renewal and regeneration project the university is carrying out at its All Saints campus, located near the heart of Manchester city.
It expects the renewal programme to continue until 2027.