In six years, most of it under chief executive Haydn Mursell who found himself pushed out last week, Kier moved from a company with a £95m cash surplus, to one that owed £410m. So what went wrong? And who can haul it back up?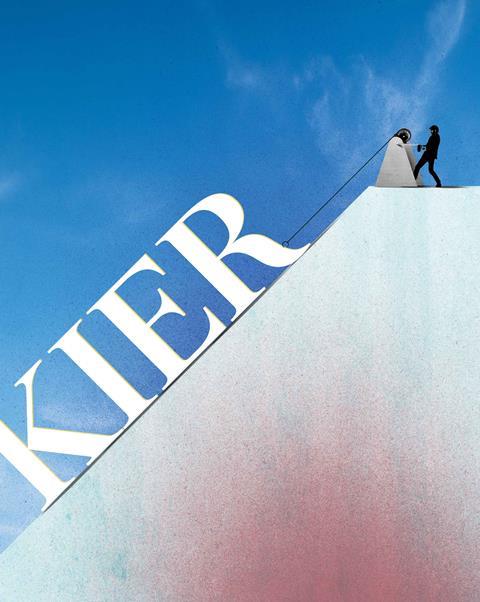 Speaking to Building in 2015, the then relatively new chief executive of famously conservative contractor Kier, Haydn Mursell, waxed lyrical about his experience and competence at executing mergers and acquisitions. Dealing with the City investors was his "comfort zone" he said. "If you do M&A properly," he asserted, "then it is very, very beneficial to a group."
Last week, however, Mursell unexpectedly stepped down as Kier's chief executive after just four and a half years at the helm of the £4.5bn turnover construction business. All the signs are he was forced out following a shareholder revolt over a much-criticised attempt to repair the firm's debt-laden balance sheet – debts taken on to fuel Mursell's four-year acquisition spree.
Left with nearly £400m of debt after Kier's three big acquisitions, Mursell was forced into a last-minute rights issue when its lenders decided to pull in their borrowing, and paid the price for its failure to attract investors. Shares in the firm fell in value during his period in charge. So what really went wrong and how can the firm look to restore its reputation for stability with both the City and clients?
"[Kier's] problem is everyone is looking for the next Carillion. The rescue plan wasn't sufficient, it was unconvincing"

Tony Williams, Building Value
Conservative
From the 1992 management buy-out which separated it from brick-maker Hanson until its 2013 bidding war with rival Costain over services business May Gurney, Kier was a byword for solidity and reliability in the often fraught world of contracting. Growing organically rather than by acquisition, it was known as a good payer untempted by the clever accounting practices used by some to flatter their balance sheet. One city source says: "It was a much loved and very conservative construction company with an aversion to debt, straightforward reporting and a tendency to run a mile from risk."
However, in the period after Mursell was hired as chief financial officer from Balfour Beatty in 2010, the board under then chairman Phil White decided to change tack, setting out to create a much larger company where the risk of low margin contracting was balanced out by higher margin property and services businesses. When former chief executive Paul Sheffield left the business in 2014, in part it is understood because of reservations over the growth strategy, Mursell was promoted to the top job with the brief to deliver on the ambition.
Under his leadership, Kier's turnover more than doubled as he changed it from a regional contractor to a building, FM, housing and property giant. So far, however, the company has arguably not felt significant benefits, with two loss-making years in 2016 and 2017, and a pre-tax margin last year lower than reported in 2012 before the spending spree. A spokesman for the firm, however, contested this interpretation, pointing out that underlying profit – before exceptional items – has risen by an average of 16% since 2014, and that 40% of profit now came from highways and utilities work inherited from the Mouchel purchase.
Either way, the firm's debt ballooned from the cost of the acquisitions – with May Gurney costing £221m, highways engineer Mouchel costing £265m and utilities contractor McNicholas rumoured at a further £15m-20m. One senior contracting source said: "The industry felt these were pretty expensive buys. Ultimately they never improved margins."
"They [the institutions] will have needed to send a message that someone has to pay for this, and they wanted to protect the money they'd put in"

Kevin Cammack, Cenkos
Debt
The impact on its balance sheet was particularly severe because the businesses it bought, and the places it chose to invest, were capital-hungry activities such as services and property development, with potentially higher margins but the propensity to suck out cash in the short term. At the same time, it had to weather nearly £90m of losses from problem jobs in the Caribbean and Hong Kong businesses. Where Kier could in 2012 claim average net cash – cash in the bank minus its debts – of £95m, by June 2018 this had fallen to an average net debt of £410m. In other words, a £500m worsening of its balance sheet.
In happier times, Kier might easily have weathered this level of borrowing, particularly given that the borrowing was backed by tangible assets in the form of long-term services contracts and development sites. But the collapse of Carillion changed everything. This put the focus firmly on debt levels and forced Kier to last summer launch a multi-year strategy – Future Proofing Kier – designed to bring debt down. Tony Williams, investment banker and analyst at Building Value, says: "Their problem is everyone is looking for the next Carillion. The rescue plan wasn't sufficient, it was unconvincing." A spokesperson for Kier said the business was hitting its profit and debt targets, but admitted that: "The market appetite for debt has changed following Carillion." Cenkos analyst Kevin Cammack says: "Mursell thought that would be enough to see off the short-sellers. But it became very clear they hadn't gone far enough, and the business needed to seriously de-gear."
Rights issue
Two other events seriously impacted Kier at this point. Firstly, the government made clear it needed to improve its payment terms after data was published revealing it took an average of 54 days to pay its suppliers – way beyond the government's official 30-day limit. Kier's own brokers, Liberum, said in a note published last week that fixing this will require a £70m cash injection. Even more seriously, Kier's lenders made clear they wanted to reduce the amount they were lending it, as part of a post-Carillion strategy to reduce their exposure to construction. Former Balfour Beatty UK construction chief executive Mike Peasland says Kier wasn't the only firm affected. "The banks were pretty edgy on construction, the whole sector was under a cloud." One former senior Kier executive says: "My understanding is that the banking sector has said pretty uniformly that it wants to halve its exposure to the building industry. Replacing debt has become very difficult."
All these factors conspired to produce the shock Friday afternoon announcement at the end of November that Kier was issuing new shares in a bid to raise £250m – diluting the value of existing shareholders' stakes. "It was badly handled," says Cenkos' Cammack. "It was very close to Christmas, at the end of a really bad quarter. The City's assumption is that for anyone to do it at that time, they do it out of panic." Building Value's Williams says: "No-one puts out a rights issue last thing on a Friday. It was desperationsville."
Kier, for its part, justified the timing of the rights issue at the time, saying the new money needed to be registered on the firm's end of year balance sheet "in order to enable the group to be better positioned, in light of a tighter credit market and more stringent tender pre-qualification requirements, to win new business".
Accordingly, investors reacted badly, with few signing up, despite the offered new shares being heavily discounted. So spooked was the City, that within days the official share price had fallen below the offer price, and ultimately only 38% were taken up – leaving the underwriters having to step in and buy the remaining shares – a real City no-no. "It's pretty unusual not to have a rights issue oversubscribed," says Cammack, "and a quick way to piss off a number of institutions. They [the institutions] will have needed to send a message that someone has to pay for this, and they wanted to protect the money they'd put in. I think they weren't convinced that Haydn would be able to resist the temptation and revert to type with more acquisitions down the line."
While the fact it was underwritten meant Kier got its £250m, Mursell had by then overseen a near 80% collapse in the firm's share price since taking control. A spokesperson told Building that the rights issues "was required following a change in market sentiment," and that as a result "Kier entered 2019 with a strong balance sheet." However, Mike Peasland says: "Quite simply he [Mursell] paid the price for the rights issue born out of the debt accrued by the acquisitions made since 2014."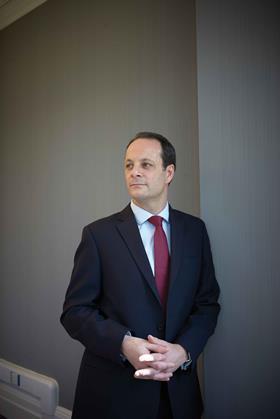 Sell off
Since Mursell's departure, most observers have suggested the firm needs to retrench with a return to the steady and predictable concentration on delivery typified by the business pre-2013. Given that Liberum's note predicts it will still record an average net debt of around £275m for the 2019 full year results (to June this year), it will still need to focus on bringing in cash, limiting investment and cutting costs. "The new chairman has got to bring someone in willing to run it more tightly from a cash point of view," says Cammack. "It's about re-imposing the discipline of the old Kier business." Williams says: "It's a fine, fine business that's been squandered. Now it's got to attend to some basic housekeeping."
Analysts are split, however, on whether the new chief executive will want to go even further to repair the balance sheet, by looking to sell key parts of the business brought together under Mursell's tenure. Kier has declined to comment on reports at the weekend suggested the firm was already looking to offload its affordable housing maintenance business. The former senior Kier executive said: "The number one target has got to be to repatriate cash, so there's lots of talk about selling bits of the business. I wouldn't be surprised if the new chief executive decides he doesn't want all three business units [of contracting, FM and property]. Construction and services are really the core, while property consumes a lot of cash."
However, Cammack says that with City sentiment weak, finding a buyer willing to offer a fair price for its property and housing assets would be difficult, making a sale unlikely. "If Kier wants to take cash out of the property business, it's probably best in the current environment to trade out of it, rather than attempt a sale," he says.
Most observers agree that, despite its stock market woes, Kier at an operational level remains a very sound business. Hence with the rights issue having mostly repaired its balance sheet, there is the opportunity for a new chief executive coming in to fairly quickly turn its fortunes around. The former Kier insider says: "In terms of the business plan, 2019 was probably always the low point in the cycle. From here things improve and it'll be a lovely job for someone to walk into." Williams says: "Kier could go anywhere from here. Anybody coming in could be a hero".
The big question is who will get that chance? For the moment, chairman Philip Cox is acting as executive chairman. Cox said: "The board believes that, following the completion of the recent rights issue, now is the right time for a new leader to take Kier forward to the next stage of its development."
But with Kier's top team selected by Mursell and closely involved in the rights issue, analysts see an internal appointment as unlikely. While it is very possible Kier may look to hire from outside the sector, as Balfour Beatty successfully did appointing Leo Quinn, speculation is already focusing around one name in particular – former Wates boss Andrew Davies.
Davies, who has also worked at listed giant BAE Systems, left Wates to take the top job at Carillion. However, before he could join, the company went under, leaving him without a role and potentially free to start quickly. The Kier insider says Davies is the "name on everyone's lips", while Williams says his unflashy and steady approach combined with his listed company experience, would make him popular with the City – seen as a key attribute. "He's a builder of businesses," says Williams. "He'd be perfect."
Kier declined to comment on the recruitment process for the next chief executive. So, whether Davies, who himself also didn't respond to attempts to contact him for this piece, will be given the chance to return Kier to former glories, is yet to be seen.