Debt facility will enable Kier to secure borrowing at fixed rates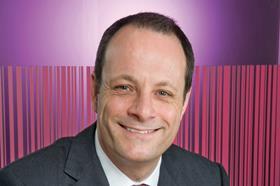 Contractor Kier has announced it has secured a new £120m debt facility through a private placement in the US market.
The debt facility will allow Kier to be able to secure committed borrowing at fixed rates.
The placement comprises sterling and dollar notes, with maturities of between 7 and 10 years and an aggregate interest rate of around 4.5%.
Haydn Mursell (pictured), chief executive of Kier, said: "We are delighted with the strong support shown by investors. Kier has used the US private placement market since 2003 to diversify the sources and maturities of its debt funding.
"With a significant proportion of our debt now at a fixed rate and committed for at least the next five years, we have successfully reduced our exposure to anyincrease in interest rates over the longer-term."