Firm appoints Steve Bowcott as its new chief operating officer for its construction and services business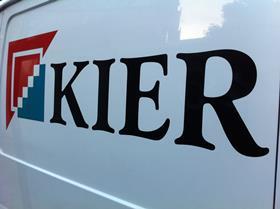 Kier has appointed Steve Bowcott as its new chief operating officer for its construction and services business as part of a shake-up of the firm's senior management ahead of the proposed takeover of May Gurney.
Kier said today that Bowcott would take on the role chief operating officer "so as to further strengthen Kier's operating processes across the enlarged group and ensure that they are implemented in a cohesive and consistent way".
The firm said Bowcott would be responsible for the operational efficiency of both the construction and the services divisions within the enlarged group.
Currently an executive director at the firm, responsible for the construction division, Bowcott was appointed managing director of the firm's construction business in 2010.
The firm said group finance director, Haydn Mursell would take on operational responsibility for the property division, in addition to his current responsibilities.
The firm also said that Iain Lawson, executive director of the property and development businesses, was retiring from the board.
However, Lawson is to stay with the business for three months, from today, to help with the integration of May Gurney.
Phil White, chairman of Kier, said: "On behalf of the Board and everyone at Kier, I would like to thank Ian for his hard work and dedication to the business in a number of roles and over many years. I wish him the very best for the future.
"The introduction of the COO role, together with clearly defined roles and responsibilities for each of the Executive Directors and an experienced senior management team, will enable the business to continue to deliver a strong trading performance which will, in turn, provide a sound platform for future growth."
May Gurney shareholders and Kier shareholders have approved the £221m takeover, with completion of the acqusition expected to take place on 8 July.