EC Harris and Mace finalise deal for project manager role on world's biggest skyscraper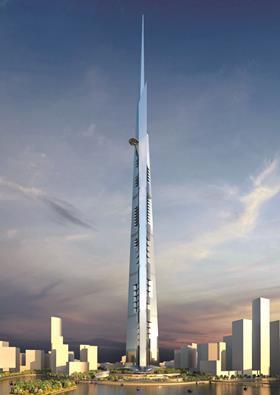 EC Harris and Mace have finally signed the contract for their role as project manager of the construction of the world's tallest skyscraper – the kilometre-tall Kingdom Tower in Jeddah, Saudi Arabia.
Building revealed in February that a joint venture between EC Harris and Mace had been chosen by the tower's developer – Jeddah Economic Company (JEC) - to project manage the $1.2bn (£800m) project.
However, the two firms had since been waiting for the contract to be signed, amid growing fears that project may have stalled.
But Building understands the job was confirmed last month and that EC Harris and Mace now have a team on the ground in Jeddah working on the project. The construction programme is expected to take just over five years.
All parties declined to comment.