Dan Labbad replacement is former Skanska infrastructure boss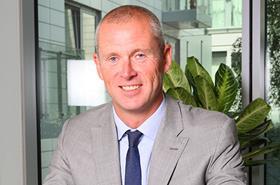 Lend Lease has appointed a former boss of Skanska Infrastructure as CEO of its European business to replace Dan Labbad.
Simon Hipperson has been appointed chief executive officer, Europe, Middle East and Africa, to take up the role on October 1. He comes to the organisation from private equity firm KKR, where he was managing director and had set up an infrastructure investment business.
Prior to that he was chief executive of Skanska Infrastructure Development, which invested, developed and operated infrastructure projects across the UK, Europe, North and Latin America.
Hipperson's appointment follows the appointment of former Europe CEO Labbad as chief operating officer of the global Lend Lease business, based in Australia. The vast majority of the role will be to oversee the firm's development and construction business, formerly known as Bovis Lend Lease, in the UK.
Hipperson is a qualified construction manager, graduating from Anglia Polytechnic.
Lend Lease group chief executive officer and managing director, Steve McCann, said: "Simon brings valuable skills and experience across property, infrastructure, construction and investment management that will assist us to deliver our strategy in EMEA. He joins a very capable management team in the region and a business that is well positioned to leverage the market recovery."