Shadow minister says low take-up figures should be a "wake-up call" for government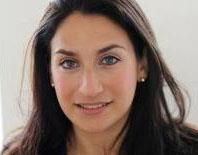 Labour has branded the Green Deal a "failing" scheme after official figures show only four Green Deal finance plans have been signed in the first four and a half months of the scheme.
Figures published by the Department of Energy and Climate Change yesteday showed despite 38,256 assessments having been conducted only 245 Green Deal finance plans had been issued and only four of these had been signed by the customer.
Under the Green Deal, householders can have an assessment carried out and then decide either to finance energy efficiency measures themselves; apply for finance through the Green Deal; or, if they are eligible, receive finance through the Energy Company Obligation, which will most often come through a local authority or a housing association.
Shadow energy minister Luciana Berger said: "The Green Deal was billed as the biggest home improvements programme since World War Two, but these figures show it is failing and that David Cameron has no answers on how to help families with soaring energy bills.
"The fact that over 99% of people who had a Green Deal assessment didn't want to take out a package should be a wake-up call for the government."
She said it was not good enough for ministers to "dismiss this as a slow start".
She added: "Under this incompetent government, thousands of workers in the insulation industry have lost their jobs."
Energy minister Greg Barker, said the programme was "just getting started" and the early signs were "encouraging".
He said: "It will take time as this brand new market finds its legs, but I now expect the number of plans signed to start steadily rising."
A spokesman for DECC added that the Green Deal's golden rule, which guarantees the cost of the measures and finance will not exceed the savings on a customer's energy bill, meant that everyone could now afford energy efficiency work on their home.
Addressing Berger's comment that the interest rate needed to be cut, he said: "Our research shows that only 8% of households not intending to install Green Deal measures stated that it was because 'Green Deal finance package was not attractive'.
"Whilst it is concerning that other barriers were stated, this finding suggests that of the early assessments Green Deal finance packages was only putting a very small amount of households off taking out a plan."