Shadow minister to unveil party's housing plans at Building and FMB pre-election event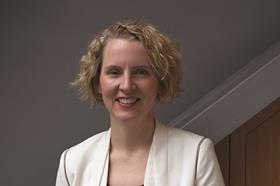 SME housebuilders will be able to access a Help to Build scheme with lower-cost bank lending supported by Treasury guarantees, under Labour party plans to be announced today.
Emma Reynolds, shadow housing minister, will set out Labour's plans to boost housing supply in parliament at the Federation of Master Builders Pre-Election Debate. The event, designed to highlight the role of small builders and the construction sector, is being held in association with Building magazine and will be chaired by Building editor Sarah Richardson.
Labour's plans will also include a requirement for local authorities to include a higher proportion of small sites in their five-year land supply, and the introduction of fast-track planning on small sites of fewer than 10 homes.
Reynolds is expected to say: "Every day we are building 356 fewer homes than we need because the Tories have presided over the lowest levels of housebuilding in peacetime since the 1920s.
"We need a more diverse and competitive housing market to build the homes we need but in recent years small builders have fallen into decline.
"Labour will boost small builders, increase house building and help make home ownership a realistic aspiration for the next generation. Labour is committed to building many more homes which is why we will get 200,000 homes built a year by 2020, creating up to 230,000 jobs."