MP in charge of party's policy review voices 'profound concerns' about construction industry scandal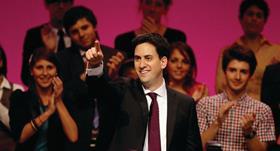 The Labour MP in charge of the party's policy review has pledged to consider whether further measures against blacklisting in construction should form part of Labour's election manifesto.
Blacklisted workers and the GMB union yesterday held a 90 minute private meeting at Portcullis House with Jon Cruddas MP and formally called for a full 'Leverson-style' public inquiry into the scandal.
Blacklisting is currently the subject of an inquiry by the Scottish Affairs select committee. However, the demand for a full public inquiry and criminal sanctions for blacklisting is now supported by the Trade Union Congress, GMB, Unite, Ucatt and every major union in the UK.
The campaigners called for the existing blacklisting regulations to be strengthened to make blacklisting a criminal offence punishable by punitive fines and custodial sentences.
They also highlighted allegations of police and security services involvement in the work of the Consulting Association, the blacklisting firm which major contractors paid up until its exposure in 2009.
Cruddas said: "I have profound concerns about the allegations of state involvement in blacklisting and as the co-ordinator of the Labour Party policy review, I give my commitment that the issues raised at the meeting will feed into the policy review."
Dave Smith, the Blacklist Support Group secretary said: "It was an open and honest exchange of views but we made it crystal clear that the victims of this systematic human rights abuse will judge the Labour Party not by what it says but by whether it delivers justice."