Labour leader takes to Facebook to pledge to train more engineers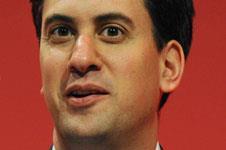 Labour leader Ed Miliband has said Britain's lack of female engineers should be a "matter of national embarrassment".
Writing on Facebook, Miliband called for an extra 400,000 people to be trained in the profession by the end of the decade.
He added that the UK needs about 780,000 engineers by 2020 to meet industry demand, but the country is training less than half of that.
He wrote: "If we are going to win the race to the top in the 21st century, we have to re-establish our historic reputation as a world leader in technology and manufacturing.
"We need to equip our businesses with the skills they need to succeed. But the UK is facing a crisis in the number of engineers being trained up."
Miliband also criticised the lack of female engineering professionals in the UK, saying it was the lowest proportion of any country in Europe.
In 2013, only 14% of engineering graduates were women, while only 4% of professionally registered engineers are female.