Education agency blames planning hiccup but sources claim use of off-site concrete facility has upped costs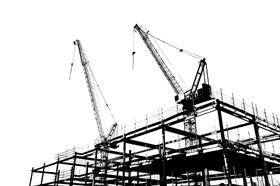 Laing O'Rourke is up to two years behind schedule on a £120m batch of seven privately financed schools in Yorkshire, Building can reveal.
The contractor has still not reached financial close on the deal, despite expecting to do so last summer. Laing O'Rourke was confirmed as preferred bidder in October 2014 to design, build, maintain and finance seven secondary schools in Bradford, Huddersfield, Harrogate and Keighley.
At the time, the firm said three schools would be completed this autumn and four by autumn 2017.
But when contacted by Building, director of capital at the Education Funding Agency (EFA) Mike Green admitted completion on the schools had been pushed back by up to two years. He said: "The schools are all tied up together so a delay to one is a delay to all of them. All complete construction is expected to finish by the end of 2018."
Market sources told Building the project was in part delayed due to Laing O'Rourke's determination to use its precast concrete construction facility in the Midlands to build the schools largely off-site.
One source said: "They're having problems over affordability because they're trying to use their concrete system but it's too expensive."
Another source added: "They're sticking with the precast concrete because Ray [O'Rourke] believes in it."
In its last set of results for the year to March 2015, Laing O'Rourke's European division slumped to a £58m pre-tax loss, which was in part attributed to cost inflation and delays hitting three of the first contracts to be delivered through its off-site manufacturing facility. Building has no information to suggest the PF2 schools batch is related to this.
Green admitted the EFA has been negotiating with Laing O'Rourke on the cost of the project, but insisted that was not the reason for the delay.
He said: "We have debates with Laing O'Rourke about cost as we do with all contractors, but that's not why it's delayed."
Green denied the delay was connected to the off-site facility, saying it was solely due to a member of the public applying to have a Victorian building at the entrance to one of the schools listed, a move supported by Historic England.
Demolition of Haggas House, which sits at the entrance Oakbank School in Keighley, needs to take place before construction can start.
Heritage minister Tracey Crouch declined to list the building earlier this month, but Green said construction cannot start until the appeals process is finished.
Financial close is now expected in spring this year, and Green said he is hopeful the EFA can "get on and sign the contract" with Laing O'Rourke "in the next month". Construction is now expected to start on all of the schools by this summer.
Laing O'Rourke declined to comment.
Yesterday Laing O'Rourke announced it is planning to cut around 200 UK jobs as part of a restructure.