Country's biggest private contractor should have filed 2018 results over three months ago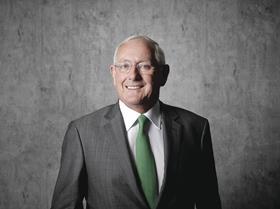 Laing O'Rourke has said it will file its late-running accounts "as soon as possible" after agreeing the terms of a refinancing deal for its UK arm.
The country's biggest private contractor was due to have lodged its 2018 accounts with Companies House at the end of September last year but for the second year in a row the firm is running months behind schedule returning them.
It eventually filed its 2017 accounts in early March last year – nearly an entire year after the accounting period ended – and in an update on its refinancing said: "Laing O'Rourke is now finalising its FY18 year-end accounts and will file these at Companies House as soon as possible."
In the update, the firm said it has agreed terms with its financial partners for the 2019 refinancing of the UK business, which it said will deliver new banking facilities until 2022.
As a private company, no details of the agreement have been revealed but the firm said a deal was agreed over Christmas and that the terms were "currently in the process of being taken through final credit approval protocols and documentation by each lender organisation".
Group chief executive Ray O'Rourke (pictured) added: "These agreements reflect an enormous amount of work by the banks, sureties, advisors and our people.
"Financing and regulatory processes in UK construction are not simple for any business at present. The entire sector has been impacted. This remains an issue of critical national importance and concern for 2019."
In an update last October, Laing O'Rourke said its UK and global businesses will make a profit in 2018 but did not spell out any other details.
In last autumn's bulletin, the firm said its UK arm, which is in talks to carry out a £100m-plus scheme at British Land's redevelopment of Canada Water in east London, was on target to make an EBIT of £70m for the year ending March 2019.
And it said that it has 100% of its 2019 revenue and 70% of its 2020 revenue.
In its 2017 results, the firm cut pre-tax losses to £67m from the £246m loss it posted in 2016 while revenue went up to £3.2bn from £2.5bn.