Bison factory in Scotland to remain open but on reduced workforce, while 30 rather than 70 jobs to go in Derbyshire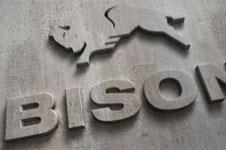 Laing O'Rourke has rowed back on plans to close its Bison concrete factory in Scotland and has instead proposed reducing its workforce and introducing new efficiency measures.
In August the contractor informed staff at the Uddingston-based factory that it was likely to be closed, with 55 roles at risk of redundancy.
However, last night in a statement Laing O'Rourke said it had been able "to identify a series of measures to enhance efficiency and create a viable future plan for Bison".
The firm said: "Consequently, at Bison Uddingston, rather than closing the facility, the plan is to keep it open but with a reduced workforce.
"Collective consultation at Uddingston is continuing to agree how many people are required within a reduced workforce."
The firm added that initial proposals to put 70 staff at risk of redundancy at its Bison factory in Swadlincote had also been revised, with the firm now proposing that 30 jobs would be put at risk. "Collective consultation at Swadlincote has now concluded and individual consultations will commence," the firm said.
Laing O'Rourke added: "We are pleased that this alternative proposal can be taken forward and the consultation process to effect these changes will occur quickly, with minimal disruption. Of course, we will continue to provide full support to all employees during this difficult period."
"Bison is a company with a strong heritage and brand reputation. Laing O'Rourke assumed full ownership of the Group in January 2012 and is totally committed to securing its long term future."