Second biggest contractor targets 5% margin by 2018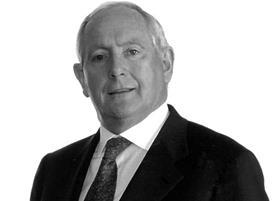 Laing O'Rourke has split its business into two divisions, one of which is focused on off-site manufacturing, as part of a drive to boost margins to 5%.
The restructure, which has been signed off by Laing's board, has been unveiled following an eight-month strategic review of the company.
The review was instigated last September after Laing's latest set of results for the year to March 2015 revealed the UK's second biggest contractor had slipped to a £58m pre-tax loss.
Under the new five-year operating plan, the company will be split into an Engineering Enterprise and Asset Business.
Engineering Enterprise, which will be headed by former European Hub managing director Paul Sheffield, will include Laing's core construction and infrastructure activities. Liam Cummins, John Wilkinson and Mark Andrews remain heads of construction, infrastructure and Middle East respectively.
Asset Business incorporates Laing's east midlands manufacturing facility at Explore Industrial Park, together with its Crown House and Select Plant off-site M&E and hire businesses.
Stephen Harley, who joined Laing two years ago from motor company Ford, has been promoted to head the Asset Business with a place on the group executive committee, reporting directly to chairman and CEO Ray O'Rourke.
The other key elevation is that of Barry Dye, who leads Laing's newly-created commercial function, which will supply contract bidding, financial and legal services to the group's two main divisions.
The operating plan is designed to deliver a margin of 5%, based on EBIT (earnings before interest and taxes) by 2018.
The company announced 200 redundancies earlier this year in a bid to improve margins by streamlining operations and cutting overheads.
The group has also said it will be focusing on major projects and strategic frameworks.
The company was formerly divided into European and Australian hubs, the latter of which is being sold off.
A spokesman said Laing's plans for a second advanced manufacturing facility "continue to progress, subject to a final investment decision."
Last month, it emerged that Laing had agreed new borrowing facilities with lenders up until October 2018.