Newcomers will oversee affordable home construction and operational management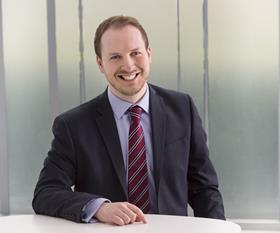 Legal & General is putting a management team "numbering in the dozens" in place in a matter of weeks to run its new affordable house building operation.
Last week the investment giant announced the creation of the new business which plans to build 3,000 affordable annually within four years.
Backed by a direct investment programme in the UK worth £15bn, L&G aims to become a bigger player in the house building market, using its financial clout to make its mark on the sector, although it declined to reveal how much turnover it expected the new business to generate a year.
Simon Century (pictured), who heads the new operation, told Building L&G "wants to make a difference" to a sector that is unable to meet demand for affordable homes.
"Our ambition, which we think is achievable, is to get to 3,000 units a year by 2022. The need is vast and we recognise that we won't overcome the gap between supply and demand overnight. But you've got to start somewhere," he said.
Traditional providers had relied on debt and grants, Century said, and while grants were no longer available operators had become highly leveraged.
"They can't increase their capacity. Our model is based on long term investment and returns for clients such as pension funds," he said.
Century said L&G would be working with its own house building outfits – L&G Homes and the now-fully owned Cala Homes – and selected external partners who had yet to be identified.
"It's early days. We have our own builders and will collaborate with others. We want to work with the right partners and the best builders out there."
Century is currently recruiting what he called "a sizeable management team numbering in the dozens" to oversee construction activity and managing the finished houses once they have been completed and occupied.
"The need for more affordable housing is vast and there is a lot to do. We're trying to move this forward. Hopefully others will follow," he added.