Aubrey Adams to take over from Turlogh O'Brien at London housing association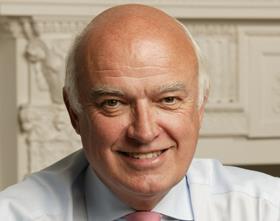 Housing association L&Q has appointed former Savills chief executive Aubrey Adams (pictured) as its group chair.
Adams, who led Savills from 1991 to 2008, will take over from Turlogh O'Brien, who retires in the autumn after nine years in the role.
Currently serving as a non- executive director of British Land, Adams was previously a non-executive director of Associated British Ports. He brings over 35 years' experience at senior board level in the property industry to the role.
In 2011, Adams was brought in to Royal Bank of Scotland's restructuring unit to oversee the strategic management of its mainly commercial property portfolio.
L&Q owns or manages more than 70,000 homes across London and the South East, making it one of the largest residential landlords in the capital.