Three residential buildings by Haworth Tompkins will complete east London development
Haworth Tompkins has won consent for the final residential buildings at Fish Island Village, a regeneration project near the Olympic Park in east London.
The three blocks will complete the sequence of buildings fronting the Hertford Union Canal.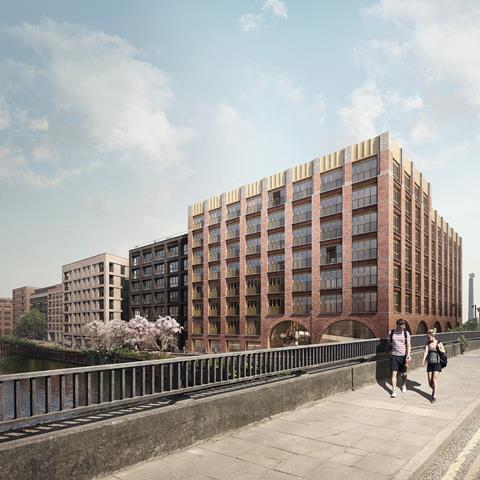 They will also bring to completion the third phase of a project whose first two phases started on site in 2017 with buildings by Pitman Tozer, Lyndon Goode Architects and Haworth Tompkins.
The Stirling Prize-winner also masterplanned the live-work development, reworking a previously consented scheme by Stockwool formerly known as Stock Woolstencroft.
A collaboration between Peabody, housebuilder Hill and social enterprise The Trampery, Fish Island Village will contain 588 mixed-tenure homes and 5,522sq m of commercial floorspace when it is completed in August next year.