Archer Humphryes Architects proposals will upgrade Grade II building and deliver new hotel
Plans to refurbish legendary north London music venue KOKO, adding a new boutique hotel and recording studio, have been approved by Camden council.
Archer Humphryes Architects' proposals for the grade II listed venue, formerly known as Camden Palace, would see the demolition of a neighbouring building for replacement with a five storey hotel, while the theatre's flytower would be converted into the recording studio.
KOKO has hosted performances from the likes of Prince, Madonna, Kanye West, Lady Gaga and the Fall. The Rolling Stones played there in the 1960s and the Clash in the 1970s. Charlie Chaplin performed at the venue in its original incarnation as a theatre.
The plans would also see the conversion of KOKO's dome into a bar, topped with a new cupola based on original proposals for the 1900 building. New terraces would be created, including a fourth-floor glazed roof extension to provide a bar and restaurant for the hotel.
Under the proposals, adjacent pub the Hope & Anchor would also be reopened and extended with its upper floors converted for hotel use.
Archer Humphryes drew up the plans for owner Vevil International, which said refurbishment project would ensure the longevity of the venue and create new jobs, while the hotel would "drive tourism to the site" giving guests a "unique musical experience".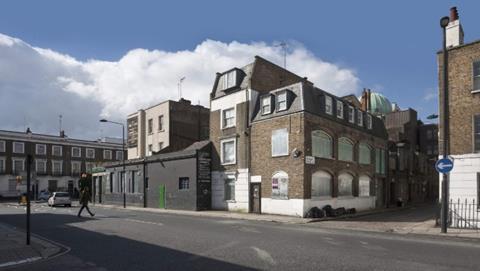 Historic England and offered no comment on the proposals, while the Theatres Trust expressed concerns over the impact of noise and vibration from the live music venue, which it said meant that adjacent hotel development was "not usually compatible".
Recommending the scheme for approval, Camden planning officers said the proposals had "multiple heritage benefits" for the theatre, with the flytower proposals in particular bringing "historic spaces into use with minimal cost to heritage".
They added that the proposed rooftop pavilion would "sit comfortably among the surrounding parapets and would be subservient to the existing elaborate roofline".
Officers said a noise report submitted with the application predicted the worst-cases noise level would be no greater than the quietest night-time background level, so there would be "no harm to neighbouring amenity from the proposed roof terraces".
Camden had previously backed proposals to convert the Hope & Anchor pub into eight flats but the decision was overturned following a 2015 judicial review.
It determined that the council had failed to assess the heritage impact of the proposal and had approached the issue of potential noise impacts on residents of the proposed flats in a flawed way.
The case been cited as an example of the threat new residential development can pose to grassroots music venues that are important parts of the capital's cultural offer.