Developer will sell homes to the public for the first time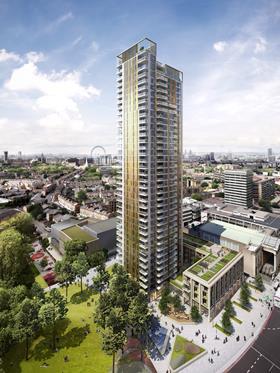 Lend Lease is to start selling new homes in London directly to the public for the first time.
The developer plans to deliver up to 1,000 new homes a year under its own brand by 2017.
The first new Lend Lease homes in London – at its Elephant & Castle regeneration scheme – will go on sale early next year.
Lend Lease submitted a detailed planning application for 284 units at 37-storey St Mary's tower in Elephant & Castle earlier this summer.
In total, 2,800 homes will be built at Elephant & Castle over the course of the next decade.
Lend Lease also has 350 residential units at The International Quarter in Stratford and is looking for other residential development opportunities in the capital.
Dan Labbad, Lend Lease's chief executive in Europe, said: "There is an acute shortage of new homes in London and we believe that we have the capability to take advantage of a unique market opportunity.
"We will be building on our residential track record and those who buy homes from us will experience for themselves exactly why Lend Lease is one of the most trusted names globally in property and construction."