Worsening performance despite increasing revenue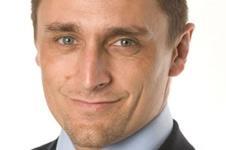 Lend Lease's European construction business fell to a £14.1m loss before interest, tax and debt amortisation (ebitda) in the year to June, despite growing revenues.
The firm said the loss, an increase of 26% on the loss made last year, was down to "challenging market conditions" in recent years and the impact of restructuring.
In its group financial results for the year, the Australian business told the Australian stock exchange that its European construction business, based primarily on the former Bovis business in the UK, turned over £608m, a rise of 22%. It blamed the worsening loss on market conditions, "disposal of our Spanish construction business and restructuring charges."
In its latest senior management restructuring the firm said European CEO Dan Labbad, also the group's chief operating officer, will now become CEO of international operations covering Europe, Asia and the Americas. The firm didn't say if this would lead to a new role covering just the European business.
Lend Lease reported a huge one-off rise in turnover and ebitda profit in its overall European business – which includes its development activities – because of the sale of its stake in Bluewater shopping centre to Land Securities for £696m in June, netting it a £273m post-tax profit. Overall its Europe business reported ebitda profit of £333m, up 700%, on revenue of £1.5bn, up 133%. Even these bumper profits were impacted by the recession however, with Lend Lease making a £16.6m provision against the portfolio of sites owned by its former housebuilding arm Crosby Homes, prior to a proposed sale.
Lend Lease group CEO Steve McCann said: "The outlook for Lend Lease remains positive. Our strategy is on track and is delivering significant growth for securityholders. Forward pre sales in our residential development business and embedded returns in our existing pipeline clearly underpin our earnings visibility over the next three years."