Trade body warns that finance initiative designed to help construction SMEs must be simplified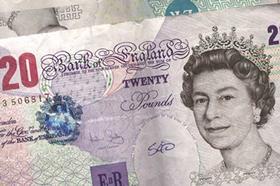 Finance schemes designed to help construction SMEs need to be simplified if they are to aid the economic recovery, the Federation of Master Builders (FMB) has warned.
FMB chief executive Brian Berry said government schemes to boost lending were "failing to help construction SMEs because the banks remain reluctant to lend to them".
The FMB's intervention comes after the National Audit Office (NAO) criticised the government last week for operating a disconnected patchwork of financing schemes for SMEs.
The NAO report said the Treasury and the Department for Business, Innovation and Skills (BIS) had not articulated clearly what various government schemes were expected to deliver together.
However, BIS-led schemes such as the Enterprise Finance Guarantee and Start-Up Loans, which have given direct support to 5,900 companies in the last financial year to April 2013, had generally met their activity-based targets.
The government launched a British Business Bank last month designed to help address these problems. It will be operational by next autumn.
Berry added: "We know from our members that banks, including those backed by Funding for Lending guarantees, are discriminating against companies operating in the construction sector.
"This is hampering housebuilding, because two-thirds of our housebuilders are citing difficulty in accessing business finance as a major barrier to their ability to build more new homes."