Peter Leonard swaps divisions as group unveils one third drop in profit at half year results
Lendlease has rejigged the leadership of its European businesses to find the new second-in-command for its development arm.
Peter Leonard, who is the firm's executive general manager for commercial and central operations at its construction division, will take up his new role in late March.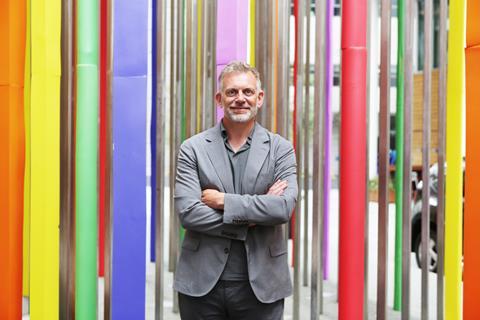 The firm, which overnight unveiled a 37% drop in post-tax profit for the six months to December, said Leonard will report to its managing director of development Bek Seeley.
The role has been vacant since last February when Seeley, who previously held the position, was named as the replacement for her predecessor Jonathan Emery, who left the business the previous December.
A company spokesperson said it had begun the search to replace Leonard's role at construction with the firm likely to promote from within the business.
Leonard, who has been in the role since 2016, first joined Lendlease in 1990 when it was known as Bovis and has been there ever since – apart from a two year stint at Aecom as a construction commercial director before rejoining Lendlease in 2016.
Schemes he has worked on at Lendlease include the athletes' village for the 2012 Olympics, the redevelopment of 1 Triton Square for British Land and Google's new King's Cross headquarters.
Earlier this month, Lendlease confirmed that former accountant Tony Lombardo, who is the chief executive of Lendlease's Asian operation, will take over as group chief executive at the beginning of June.
He is replacing Steve McCann, who is stepping down following a 16-year career with the firm including more than 12 years as chief executive and managing director.
McCann has spent the past few years dealing with problems at its engineering and services business, which it got rid of last September to Spanish firm Acciona for A$197m (£111m), as well as a problem rail scheme, the Melbourne Metro Tunnel project, being built with another Australian firm John Holland and Bouygues, which is still part of the business and due to finish in 2025.
In its interim results, the firm said revenue slumped 30% to A$5.2bn (£2.9bn) with post-tax profit off by 37% to A$196m (£110m) with the firm blaming the impact of covid-19 for the falls.
It said revenue from its continuing operations was A$4.4bn (£2.5bn), down from A$5.7bn (£3.2bn) last time with pre-tax profit from continuing operations down 29% to A$246m (£138m).