European construction business outperforms rest of Australian-based infrastructure giant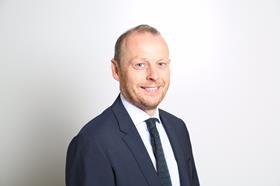 Lendlease has reported a 10% rise in revenue from the firm's European construction business, as the divison outperformed the rest of the Australia-based group business.
The group's annual results showed revenue rise to £667m for the European construction arm of the global infrastructure firm, which overall posted a profit and revenue dip.
Lendlease also confirmed new contract wins of £830m at the European division in the 12 months to June 30, up 120% on 2014 for its European arm.
Contract wins include the £200m Rathbone Square, off Oxford Street, the £160m North Wales Prison in Wrexham and the £50m first phase of Stanhope's Ruskin Square development in Croydon.
Neil Martin, Lendlease's managing director of construction, said: "Whilst market conditions have been challenging over the past few years, our strategy of pursuing a disciplined approach to work winning is now paying dividends as today's results have shown. We have a strong, stable management team which is focused on securing and executing our robust and varied pipeline.
The success of the Eurpoean side however masked a drop in revenue and pre-tax profits for the Lendlease group as a whole.
Total revenue for the group fell 5% to A$13.29bn from A$13.97bn in 2014. Group pre-tax profit fell to A$618m, from A$822.9m. The group was dragged down by a weakness in the Australian construction sector, with lower revenues in engineering and sevices cutting overall construction profit by 14%.