Lipton Rogers will aim to implement concepts from research that has suggested the cost of office buildings can be cut by up to 50%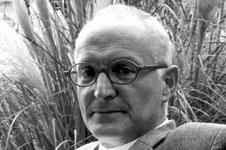 The new venture between veteran developer Sir Stuart Lipton and former Stanhope technical director Peter Rogers will focus on ways to cut the cost of developing major office buildings.
Rogers told Building this week that the venture – called Lipton Rogers – will aim to implement research commissioned by Lipton in 2011, which claims the cost of major office buildings can be cut by 50%. Rogers said the firm, announced last week, would look to implement the principles of the research, including pared-down designs, regular shapes and standardised components.
"The market has changed dramatically from where it was in 2007. The question is whether we can design very cost-effective projects – that's the opportunity we've seen," he said.
Lipton said his current firm Chelsfield will not be taking projects on, instead concentrating on building out its current schemes.
Rogers, who stepped down as director at Stanhope last year, said that the new venture was "looking at a few interesting opportunities" already but had no clients as yet. He said the Greater London Authority's Silvertown Quays development, for which Chelsfield is preferred developer, would be developed "somehow between Chelsfield and Lipton Rogers" though details were yet to be tied down.
Rogers said Lipton, the man behind the City's iconic Broadgate scheme, would deal with the front end of projects - planning and design - with Rogers on construction. "I love taking projects apart and working out how to get value," he said.