Sir Stuart Lipton says residential schemes will be a key focus of his new development business founded with Peter Rogers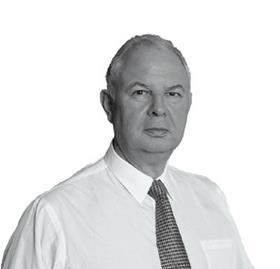 Residential schemes will be a key focus for veteran developer Sir Stuart Lipton through his new development company, Lipton has told Building.
Lipton – who is better known for iconic commercial-led schemes including London's eighties Broadgate complex – said housing was his "real passion" and would be a key focus for the new development business, Lipton Rogers, which he founded in January with former Stanhope technical director Peter Rogers.
He said he was concerned about the problems of UK housing under-supply and rising property prices and called on top construction professionals to turn their attention to residential schemes, adding: "We need the same passion we brought to Broadgate in residential. It requires radical change."
Lipton is widely credited with revitalising office schemes in the eighties through a focus on incorporating other uses into schemes, such as leisure, retail and public spaces, as seen at Broadgate and the Chiswick Park complex in west London.
Lipton, who remains involved in developer Chelsfield, which he also founded, and its key London schemes at the former Commonwealth Institute and Silvertown, said he would take the same approach to any residential scheme as he has done in commercial schemes over more than three decades, with a focus on "architectural quality, public spaces and collaboration on projects".
Lipton and Rogers have both previously spoken about focussing on large commercial and mixed-use schemes, but have not previously discussed a focus on residential schemes.
Building revealed in February that Lipton Rogers had drawn up plans to revive London's stalled Pinnacle tower project, but Lipton declined to comment on the scheme, which remains stalled while property agent CBRE seeks a new equity partner to inject £500m into the project.
Lipton criticised the construction industry for its lack of collaboration, particularly in the office sector, where he said "costs are rising as rents are falling", with "rents lower than 20 years ago and 40% less in nominal terms."
He continued: "Yet the industry blithely goes on. Other industries work together to drive down costs together. But in construction everyone looks out for themselves. You don't see the co-operation other industries get."
He called for an "open debate" between firms on how to improve the industry.
In 2011 Lipton commissioned research on radically cutting the cost of office construction, partly through greater standardisation, which the research claimed could cut the cost of major office buildings by 50%.
Lipton said building processes "are not too much different to what they were in the 1920s" and claimed there was more standardisation in Georgian and Victorian construction.
He added: "Construction is all slower now. The Royal Opera House was built in six months and Crystal Palace in nine months."
"On every office building in London [today], every detail is different. You must be able to standardise some of it."