Bosses set to 're-evaluate timing' of £500m expansion programme's final stages
London City Airport is pausing expansion plans that would have added an extension to its terminal building and boosted passenger capacity to 6.5m a year.
The east London airport closed for almost three months earlier this year because of the covid-19 pandemic. Bosses said passenger levels for 2020 would be well down on last year's 5.1m and it had "become clearer" that recovery to previous levels would take longer than initially expected.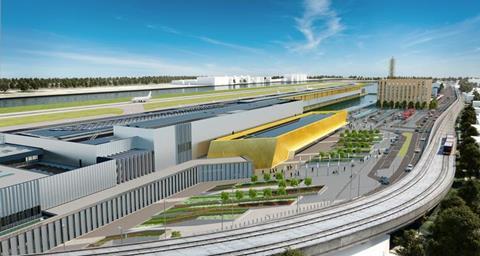 In an update on the £500m expansion plans, approved by the government in 2016, City Airport said that while ongoing work on airfield and passport-control infrastructure would continue, the next phase – which would have included the terminal expansion – would have its timing reviewed.
Airport chief executive officer Robert Sinclair said management and shareholders were confident of the facility's long-term prospects. But he said the full expansion plans would be put on hold at the end of this year, when new aircraft stands, a full-length parallel taxiway and new passenger facilities were complete.
"For the time being, we have taken the decision to focus our attention on delivering the vital additional airfield infrastructure which will provide our existing and prospective airline customers with the potential to bring new generation aircraft to this airport in greater numbers, which will be a crucial aspect of how we build a better, more sustainable airport," Sinclair said.
"Completing the terminal extension and new east pier very much remains part of our future, and, with the foundations for both in place, we stand ready to take those projects forward when demand returns.
"In the months ahead we will work with airlines and government to help restore confidence to the UK aviation market and we will continue to support our local authority and our communities as they plan for life beyond the crisis."
Bam Nuttall was appointed to deliver a new 75,000sqm concrete deck at the airport in 2018. The £85m project was the first stage of the City Airport Development Programme, extending out over the King George V Dock supported by over 1,000 concrete piles with steel casings – each approximately 20m in length.
Pascall & Watson, which last month said it was expecting to cut staff from its 240-strong team because of the impact of covid-19 on its business. is design team leader for the programme.