Well-known economist Jim O'Neill becomes new commercial secretary to the Treasury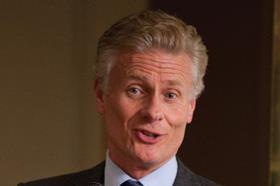 Lord Deighton has been replaced as commercial secretary to the Treasury by economist Jim O'Neill, in the final appointment of David Cameron's government reshuffle.
The Treasury commercial secretary is known informally as the government's 'infrastructure tsar', with responsibility for overseeing infrastructure projects.
Lord Deighton (pictured) had held the position since January 2013. He previously served as chief executive of the London Organising Committee of the Olympic and Paralympic Games (Locog), and is credited with contributing to the success of the 2012 Summer Olympics and Paralympics. At the time of his appointment Deighton commented that it was "the only job I would have considered leaving Goldman Sachs for."
His replacement, O'Neill, is also a former Goldman Sachs boss and the economist credited with creating the term "BRICs" to describe the emerging market powerhouse economies of Brazil, Russia, India and China.
Richard Threfall, head of construction at KPMG, commented that Deighton did "a very good job in a difficult role", achieving more than what hit the headlines and bringing "considerable focus to the government about needing to rally round important projects." Threfall said O'Neill was known as an "ardent evanglist for devloution" and his appointment to the role was "great news".
Long known in the financial industry O'Neill has been appointed by George Osborne to "help make devolution and the Northern Powerhouse happen". His will also be charged with helping to get private sector investment into UK infrastructure, something the coalition government struggled with.
However, the new minister has previously expressed scepticism about HS2, the government's costly high-speed rail link, telling a newspaper he thought all it will do is get people to London quicker.
Noble Francis, economist at the Construction Products Association, said: "We welcome the new commercial secretary to the Treasury, Jim O'Neill, someone with considerable business experience and look forward to working with him.
"We also thank his predecessor Lord Deighton for all his work, particularly on taking the National Infrastructure Plan and turning it into something tangible where we are now seeing real delivery of major infrastructure projects on the ground."