LSI Architects picked by Barratt to deliver the UK's first "water positive" residential scheme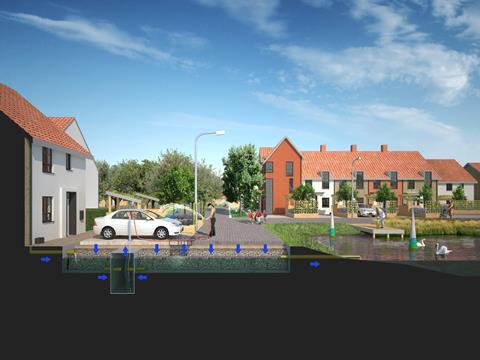 Norwich-based LSI Architects has been chosen by Barratt to deliver a pioneering eco-scheme at Rackheath, Norwich.
The 200-home exemplar development is thought to be the first "water positive" scheme in the UK, with the homes using no more water than falls on the scheme. This exemplar scheme could be the first phase of a possible 4,000-home eco community at Rackheath, subject to planning.
Working with Design for Homes, Barratt asked for a scheme using a porous paving system developed by manufacturer Marshalls, which filters run-off and stores cleansed water between layers of aggregates that support the shared surfaces above. The water can be drawn off for use in gardens, car washing or agriculture.