EXCLUSIVE: Problems with a luxury flat development in central London prompted Doyle Group's fall into administration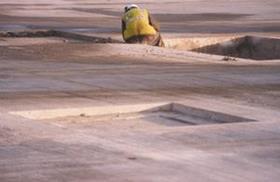 A problem contract in the luxury residential development sector was the trigger for Doyle Group falling into administration last Thursday, Building understands.
Administrator Deloitte was called in to the Doyle Group, which includes John Doyle Construction, fit out contractor Ibex Interiors and plant division Blythewood, last Thursday, leading to the loss of 260 jobs.
It has now emerged that Ibex had run into difficulty on a luxury flat development in central London for an overseas client. It is understood that the contract was terminated.
Sources close to the business suggested that this was the trigger for the group's collapse, although it is understood that the business had been struggling financially for the last two years as the recession hit the company's core markets.
It is understood that a process to sell Ibex was underway prior to the firm going into administration, but a deal was not forthcoming.
Richard Hawes, joint administrator and partner in Deloitte's restructuring services practice, confirmed this was the case and said this process had been "accelerated" after the business went into administration.
However, he said despite their being "corporate finance in place", a buyer could not be found. "We did not find anyone that was prepared to take it on at any value, so [the business] has been closed," he said.
Hawes confirmed that Ibex Interiors had run into difficulties on a particular project in the high-end residential sector, but would not comment further.
He said the both John Doyle Construction and Ibex had suffered "working capital strains" and had "struggled to get customers to pay on time".
He said there had been "no interest at all" from buyers for John Doyle Construction, a concrete specialist that carried out work for a host of main contractors. "Once a firm like that goes into insolvency it's very difficult to trade. Effectively we've closed it," he said.
He said some of the two firms existing contracts could be sold on, either individually or in batches, but that would depend on the customers. "There would need to some value for the customer in doing that," he added.
He said the banks had been "extremely supportive" in trying to keep the business afloat. "The bank advanced substantial money to keep it going but there was not sufficient cash flow to keep trading or to find a buyer," he said.
He added that there would be a range of creditors, including sub-contractors and employees, but said it was too early to put a figure on the amount owed.