Creditors to be as much as £70m out of pocket after Doyle Group fell into administration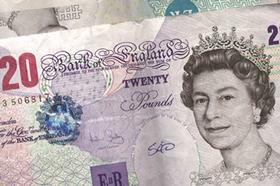 A host of creditors could be as much £70m out of pocket after the collapse of specialist contractor Doyle Group, the firm's administrator has said.
The administrator Deloitte's statement of proposals on Doyle Group, which fell into administration in June, said the group, which included specialist contractor John Doyle Construction and fit-out business Ibex Interiors, owed £47.7m was owed across the group to unsecured creditors, with £14.7m owed by Doyle Plc, £9.4m owed by John Doyle Construction and £11.3m owed by Ibex Interiors.
The report said the joint-administrators did not expect any funds to be available for the unsecured creditors.
The report said a further £23.6m was owed to secured creditors, including the Bank of Scotland, and, although the sale of several assets was still to be realised, these creditors would also lose money.
The report said the firm had been suffering as a result of the "prolonged downturn" in the construction sector, with its funding requirement increasing from around £8m in March 2011 to £16m by March 2012 "due to increasing pressure on working capital as suppliers demanded shorter credit terms whilst customers delayed payments".
It said that the firm had begun a sales process for Ibex in February 2012, but with mounting pressure on the group's cashflow and in anticipation of further funding being required, the firm's bank enlisted Deloitte to review the business in March.
In June, amid fears that an enforcement action by HM Revenue and Customs over an unpaid tax bill could tip the group over the edge, and with continued pressure on the business from creditors, the firm's board of directors resolved that the business was insolvent, with Deloitte subsequently appointed as administrator.
Deloitte said efforts were made to sell Ibex, with four companies expressing an interest. The administrator also attempted a pre-package sale of John Doyle Construction , with 45 parties approached.
However, sales did not proceed with potential buyers citing the "challenging sector conditions" for their withdrawal.
The Blythewood Plant business was eventually sold for £3.42m to Bridgemere Tractors, which is owned by auction specialist Malcolm Harrison, with its machinery and plant auctioned off. The £3.42m will be put into the creditors pot.
All 290 employees across the group were made redundant.
The report said Ibex had 22 live contracts at the time of administration and five preferred bidder contracts, with a handful of the contracts novated, while John Doyle Construction had seven live contracts, with all the clients putting plans in place to appoint alternative contractors to complete the work.