Building revealed last month that the firm had bagged the delivery partner role on the scheme to build six new prisons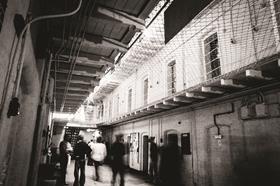 Mace has been confirmed as the delivery partner for the Ministry of Justice's (MoJ) £1.3bn new build prisons.
The firm said it will manage, co-ordinate and integrate a major modular manufacturing solution along with BIM level 2+ on the four-year programme.
Mace's role on the government's plan to build six new prisons across the country to provide up to 10,000 adult prison places, as well as open five new community prisons for women, was revealed by Building last month.
The sites of four new prisons - Full Sutton in Yorkshire; Hindley in Wigan; Rochester in Kent and Port Talbot in South Wales - were confirmed by justice secretary Liz Truss last month as part of plans to radically overhaul the prison system.
Former justice secretary Michael Gove originally planned to replace some of the country's aging Victorian prisons with nine new prisons - five during the life of the current parliament and four shortly after. Truss published a white paper in November last year committing the MoJ to spending £1.3bn and building six new prisons.
The government last year closed the infamous women's prison Holloway and opened a new prison HMP Berwyn near Wrexham in Wales in February.
In December the MoJ applied for planning permission to redevelop the sites of Midlands prisons HMP Wellingborough and YOI Glen Parva and this month applied to demolish the existing buildings on the site of HMP Wellingborough.
The government's new Prison and Courts Bill also passed its second reading in the House of Commons earlier this week and is now in the committee stage
Mace programme director, Stephen Wells, said: "This partnership will use pioneering approaches to DfMA and BIM to deliver better value for money and better solutions for British taxpayers. This programme has an ambition to make prison safer and places better designed to help prisoners turn their lives around.
"As a British company, this is a vision Mace is proud to be to be part of and aligns with our constant pursuit a better way for our clients."