Converting old prisons into housing to fund new prisons in less expensive locations isn't going according to script, writes David Blackman, who says the government's programme is unlikely to bring in the cash it was hoping for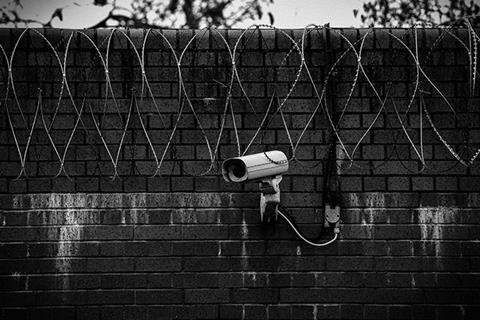 It certainly looked like an attractive prospect. Shut the rundown Victorian prisons. Sell off the sites, many of which are on now lucrative locations in inner city London, for redevelopment as housing. Bank a tidy set of receipts. Use the money raised to build replacement facilities in less expensive locations, releasing funds for more voter-friendly items, like nurses and tax cuts.
This was the vision for the future of the prison estate sketched out in a report over three years ago by the Policy Exchange think tank. George Osborne and Michael Gove were seduced. Just over a year ago, the then chancellor of the exchequer and justice secretary turned up at Brixton prison in south London to announce an ambitious programme to build nine new facilities, which would be paid for partly from the sale of clapped out, mainly Victorian gaols like Brixton. However, just over a year on, both Gove and Osborne have returned to the House of Commons' backbenches. And aside from property agent GVA being appointed to advise on the sale of HMP Holloway, there has been little public progress on the disposal programme.
Here, Building looks at how remodelling the prison estate is proving a tougher nut to crack than Gove anticipated, and we examine progress on the new-build prisons programme.
Need for reform
There's little disagreement that the prison estate, which has grown up in higgledy-piggledy fashion over the centuries and is now managed by the central government agency the National Offender Management Service, needs reshaping. "They are now in a variety of pretty strange places," says Peter Dawson, director of the Prison Reform Trust, citing as an example HMP Wandsworth. Originally built to serve a local population, it now finds itself in a gentrified neighbourhood that is not exactly a hotbed of criminals.
And much of the prison estate is far from fit for purpose, with overcrowding and poor design contributing to the disorder problems, the most visible of which was the Birmingham prison riot in the run-up to Christmas. "Without feeding the hysteria, these places are completely out of control and that has been evident for a long time. They are on the cusp of breaking down every day," says Dean Rogers, assistant general secretary at the National Association of Probation Officers.
Pentonville is a prison in crisis: it's a set of buildings that are not fit for purpose

Paul Convery, Islington Council
The pre-Christmas riot at Birmingham prison, which was described as the worst to hit a UK gaol since the 1990 Strangeways disturbances, has only intensified the pressure to upgrade the prison estate. Gleeds' worldwide chairman Richard Steer says: "Liz Truss the [justice secretary] is in a huge hurry to get the first spades in the ground so that she is seen to be doing something."
In the prisons white paper, published in November, the government pledged that it would build six new prisons by 2020 in a £1.3bn programme. These new facilities are designed to replace the Victorian gaols, like Pentonville.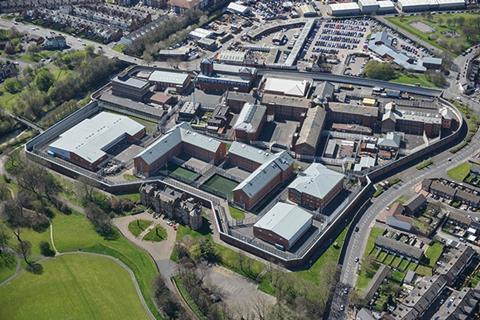 Paul Convery represents the area surrounding Pentonville and the nearby Holloway women's prison on Islington council. The Labour councillor has no problem with the idea of closing Pentonville down. The north London prison, which has become a by-word for the ills of the prison system, was specifically identified by Gove as a candidate for redevelopment. "Pentonville is a prison in crisis: it's a set of buildings that are not fit for purpose," says Convery.
Built in the Victorian era for 1,000 prisoners, he estimates that it now houses around 50% more inmates than initially intended. And the local community is affected: what he describes as "an immense amount of conveyancing of weapons and drugs" is undermining the quality of life of residents in the surrounding area. The press has reported how gangs from across north London have been able to throw contraband over Pentonville prison's walls to members locked up inside. Prison officer shortages have reportedly made it difficult to stop the illegal activity. So, one would think the local authority should be keen to see the facility closed down.
However, the north London borough has gained a reputation among private developers for being a planning authority that takes a hard line on affordable housing provision. Building has learnt that Islington prepared a draft planning brief for the site which emphasised both the need for high levels of affordable housing and the retention of the listed structure. If the eventual planning brief turns out to be as tough as expected on both these issues, the land value of the site will take a hit.
Progress on disposing of the Pentonville site has also taken a knock from central government. Last year, Islington's Convery was surprised to learn that the government was closing the women's prison at Holloway, which is just up the road from Pentonville, first.
"Michael Gove announced that Pentonville was the most archetypal candidate for closure and then promptly decided to close Holloway which was the opposite, a purpose-built, modern prison with very few problems," says Convery, who suspects that Holloway was sold off first because it would be easier to demolish.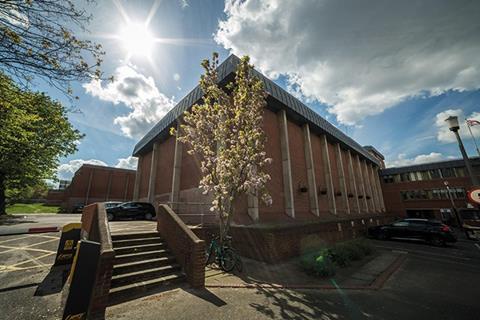 Development restrictions
The Pentonville saga illustrates how selling off the prison estate is likely to generate a slimmer receipt than Gove anticipated. Pentonville is a particularly problematic site to redevelop because the whole structure is listed. But an appendix to Gleeds' recently published Rehabilitation by Design report shows that the bulk of the prison estate is hemmed in by listing restrictions. Even if an entire prison is not listed, like at Pentonville, parts of the buildings often are.
Gleeds' Steer says that the listing issue means that the Ministry of Justice (MoJ) faces "significant problems" selling the sites. "Even if a part is listed, it will be really difficult to sell because you can't demolish and put a new housing estate [on the site] because so much is preserved. A developer can't walk in and raze it to the ground."
Once you open [old prison buildings] up for redevelopment, there will be quite a lot of issues around structure so the cost will be quite high

Mark Farmer, Cast
The next problem is that old prison buildings are difficult to convert, thanks to their thick walls and highly cellularised internal structures, points out Mark Farmer, managing director of the construction consultancy Cast. "Once you open those up for redevelopment, there will be quite a lot of issues around structure so the cost of refurbishment, renovation and conversion of those buildings will be quite high."
And in London, where the most potentially lucrative prison sites are located, the market has soured for luxury apartment projects following Osborne's stamp duty hike on £1m-plus homes.
The added twist is that it's not just Gove and Osborne who have changed jobs since that tour of Brixton prison. In the meantime, Labour's Sadiq Khan has replaced Conservative Boris Johnson as mayor of London. And while Johnson took a relaxed approach to affordable housing, Khan is keen to squeeze much higher contributions out of developers. Deputy mayor for housing James Murray knows Islington's prison sites particularly well, having held an equivalent role at the borough before his recent move to City Hall, and industry sources say he would be favourable to maximising affordable housing on the site.
The double whammy of a cooling high-end market and more onerous affordable housing requirements will hit residual land values, says Farmer, who predicts there will be tension in Whitehall over what to do with the sites. While the Treasury and the MoJ are keen to maximise the amount of money that they generate, the government also wants to squeeze more affordable and starter homes from public land holdings, a point likely to be re-emphasised in the upcoming housing white paper.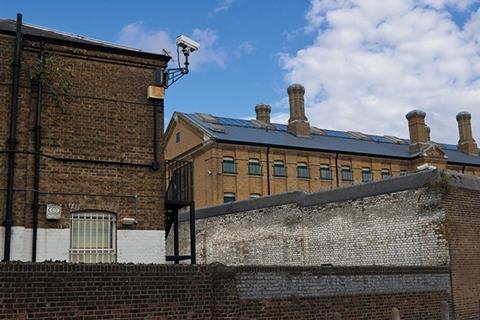 No cash cow
Developer Trevor Osborne probably understands the peculiarities of prison redevelopment better than anybody. His company, the Osborne Group, converted Oxford prison into a Malmaison hotel, illustrating the regeneration potential of the UK's historic gaols. Osborne currently has two prison revamp projects on the go. One of them, Shrewsbury, was refused planning permission in the run-up to Christmas, largely, he says, due to the concerns that the development's new residents would hog parking spaces in the surrounding streets.
Having paid £1m for Shrewsbury, he doesn't see how the prison estate can be turned into a cash cow for the Treasury. The receipt for Shrewsbury is in line with that for four other recently sold prisons, which netted £5m between them. "These historic buildings have sold for relatively low prices because the market recognises the planning difficulties that are likely to occur," he says.
"You are not going to get high land prices. If you look at the prices achieved, they are not going to build many new prisons with them."
Farmer predicts that the NHS Estates and DERA (Defence Evaluation and Research Agency) disposal programmes will throw up similar tensions. "The government has to make its mind up between maximising receipts from land and its policy to maximise housing delivery. The two don't necessarily go hand in hand."
The MoJ was contacted for a response on the concerns over the prisons redevelopment programme but did not respond.
Like another, somewhat more high-profile Gove pet project, prison disposal looks considerably more complicated in practice than on paper.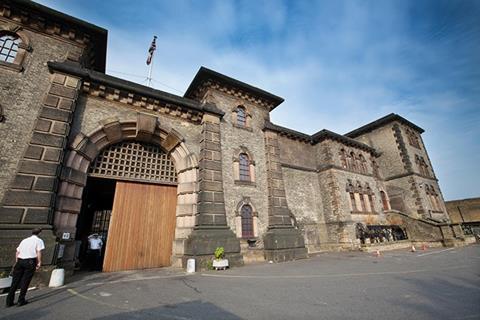 A hard cell – procuring the next generation of prisons
Having consulted with councils in a bid to find suitable sites, the MoJ is understood to have so far identified the first three locations for new prisons, two of which have been announced: Wellingborough in Northamptonshire and Glen Parva in Leicestershire.
The MoJ submitted a planning application just before Christmas for the new prison at Wellingborough, roughly tripling the accommodation at the exisitng 500-inmate facility, which was mothballed in 2012.
Each of the new prisons will typically accommodate 1,200-1,500 inmates with the sites also housing additional facilities, according to Chris Liddle, chairman of HLM Architects, which has worked on several prison projects in recent years.
Building understands that the first wave of three prisons will be delivered under design and build contracts for the National Offender Management Service. But contractors interested in bidding to build the new prisons have been told by Bill Davis, principal project sponsor at the MoJ, that the department is exploring PF2 as a possible procurement option.
A senior construction source says: "The MoJ are looking for the quickest and most effective method: nothing is off the table."
Richard Whitehead, managing director of people and places at Aecom, says the MoJ is right to keep an open mind about PFI, which was last used on a prison project for HMP Oakwood, delivered in 2012. "On a programme like this, where there are a number of projects happening simultaneously, it's a solution you should potentially consider," he says.
Contractors have yet to be appointed for the prisons, but the appointment of a programme manager is expected later this month, which will provide detailed technical and project management advice for the MoJ. The programme manager will also play a role when contractors submit expressions of interest to build the prisons.
In addition, Building reported in November that the MoJ has already hired architect Bryden Wood and cost consultant WT Partnership. The main job for Bryden Wood will be to develop Design for Manufacture and Assembly (DFMA) designs for modular components, principally cells.
Building has been told by a source close to the procurement process that the MoJ is aiming to deliver up to 80% of the new prisons using DFMA.
Whitehead, who is leading Aecom's prison work, says that modular techniques make sense given the inevitably repeatable nature of much prison construction and the time pressure that the MoJ is under to deliver the new facilities. "DFMA buys you a little bit of time in terms of procurement of the contract," he says, noting that the programme can be speeded up by buying individual items such as doors on a programme-wide rather than project-by-project basis.
However, he worries about whether the still fledgling off-site construction sector will be capable of delivering sufficient volumes, especially given competing pressures from the housing market. "It may challenge the supply chain in what could be quite a quick programme once the projects swing into construction."