Demolition works begin on 15-acre Westferry Printworks scheme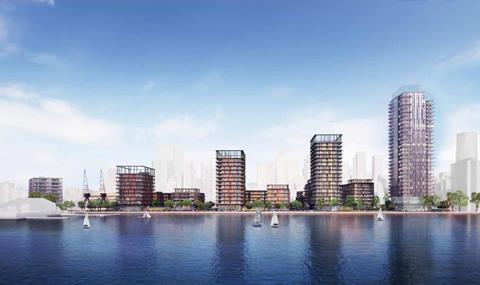 Media mogul Richard Desmond's company Northern & Shell has confirmed Mace as development manager on the firm's 700-home Westferry Printworks scheme in London's Docklands, as revealed by Building in November last year.
London & Regional previously held the role on the PLP-designed scheme, which will include towers rising up to 30 storeys.
Demolition works have begun on the 15-acre site in London's Docklands. The development will also include two new parks, a 1,200 space secondary school, sports facilities, community centre, a crèche and healthcare facilities and a cultural 'hub', as well as new retail.
It was called in by former London mayor Boris Johnson after it looked set to be rejected by local planning authority Tower Hamlets council.
He gave the plans the go-ahead in April last year just before he finished his tenure, having agreed a deal that increased the amount of affordable housing in the plans from 11% to 20%.
The developer also agreed to pay wind mitigation contributions of more than £506,600 for Docklands Sailing and Watersports Centre because of the effect the new buildings would have on dinghy sailing in the dock.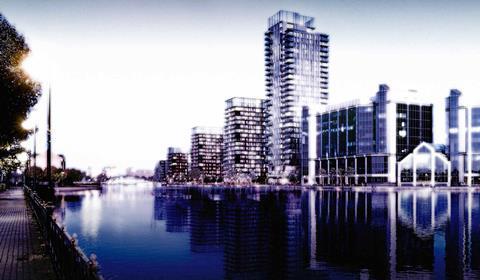 Richard Desmond said: "My company Northern & Shell was the first owner, developer and occupier in 1982 in London Docklands and we moved our publishing business and headquarters there.
"This helped our small business then to expand and we have been proud to be associated with the regeneration of London Docklands for 35 years. This connection was reinforced with our acquisition of the Express Newspapers group in 2000 together with its ground breaking printing operation - Westferry Printworks which provided hundreds of jobs for the people of Docklands and the surrounding area.
"I am therefore delighted to be implementing our vision for the next generation of Docklands residents with our new neighbourhood here in the centre of London's Docklands, just minutes from Canary Wharf"

Mace Developments said it was delighted to be taking the scheme on from the planning stage through to completion and occupation of the site.