Job is part of a major overhaul of the Hertfordshire town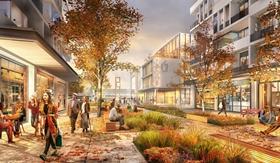 Mace has been awarded the first phase of an extensive town centre regeneration being undertaken by Stevenage borough council.
The planned development is for the western side of the town centre with work expected to get underway on site next year.
David Grover, chief operating officer of development at Mace, said the firm's plans for the development would be revealed in the coming months.
He said: "We are looking forward to working closely with the council, local businesses and the wider community to develop our joint vision and will bring forward proposals for consultation in 2018."
Mace will be responsible for delivering new shops, homes, and a bespoke central venue for a library, exhibition space, health services and council offices.
It will also create a new parkland, as well as a space for bars and restaurants in the heart of the town.