Firm wins design and build contract for project valued at £25m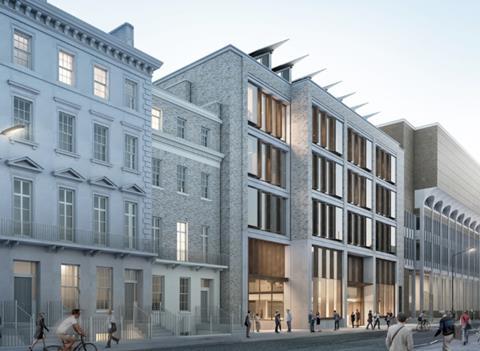 Mace has been appointed as design and build contractor for a new student centre for University College London, which will provide learning and support facilities, a cafe, and space for exhibitions.
The project - designed by Nicholas Hare Architects - also incorporates 1,000 study spaces and an enquiries centre. It is valued at £25m by contracts database Barbour ABI. Main construction works are scheduled to begin next summer, with the project set to open by autumn 2018.
The appointment is the second major London university project win for Mace in as many months, after the firm was appointed to a pre-construction agreement for the £123m redevelopment of the London School of Economics' Centre Buildings, as revealed by Building last month.
UCL's Student Centre will be at the heart of its Bloomsbury campus. The learning spaces will vary in character and size, creating different types of individual study and group environments. None of the spaces will be used for formal teaching.
Terry Spraggett, Mace business unit director for the public sector, said: "The project plays to our strengths of working within constrained sites and using innovative methods of construction to mitigate the impact of our work on the sur-rounding community"
Andrew Grainger, director of UCL Estates, said: "This last undeveloped brownfield site in the heart of Bloomsbury will be transformed into a centre for student learning for the benefit of students and the wider public. The new building will showcase quality architecture and our commitment to improving the public realm across our campus."
The London Borough of Camden's planning committee has resolved to grant planning permission and early works are due to start this autumn.