The cost consultancy is predicting tender price growth of just 1.5% in London this year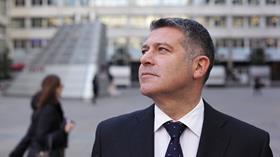 Mace's cost consultancy business has maintained its tender price forecast for the next three years, despite forecasting "tough" trading conditions next year and in 2019.
London is expected to see weaker tender price growth compared to the rest of the country due to a sluggish commercial sector, Mace said.
The company added that it expected firms to attempt to pass on the higher input prices brought about by increased materials costs and labour wages and that material price inflation would remain high for the rest of the year.
Steve Mason, managing director of Mace Cost Consultancy, said:"The last quarter has seen little change in sentiment with continued strong demand despite a background of ongoing uncertainty. Significant increases in material costs affecting key trades and ongoing market capacity issues continue to have a positive impact on tender prices. The snap election may cause a temporary slight slowdown in some sectors but we would expect a swift recovery."
Mace's director of supply chain management Brian Moone said:"There are signs that lead times are beginning to increase again following the low level of movement last quarter. Four packages including steelwork, architectural metalwork, lifts and mechanical services have increased lead times due to increased workload whilst fire detection and piling have capacity and therefore reduced lead times."