Latest tender price report says supply chain under 'pressure to secure work at any cost'
Mace has again warned cut-throat bidding is set to return in the wake of the covid-19 pandemic as nervous clients put projects on hold.
Last month, London QS Alinea said it was expecting tender prices to fall 2% this year because of the virus and added: "For smaller projects where there is heightened competition and single stage tendering can be deployed, there is some aggressive pricing with 'rogue' tender submissions looking to tactically catch the attention at the point of tender receipt."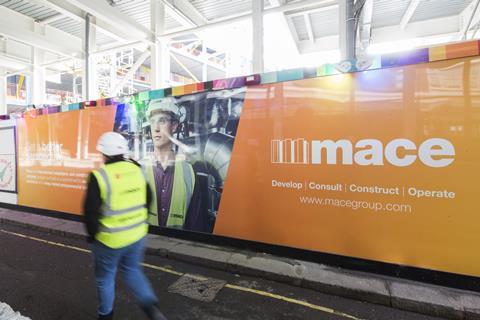 Now, in its Q3 tender cost update, Mace said tender prices will stay flat this year and fall in 2021 as work opportunities dry up.
Steven Mason, managing director for cost consultancy at Mace, said: "The unprecedented drop in new orders in Q2 has compounded the growing sentiment that our industry faces a turbulent time ahead and there will be increased pressure on the supply chain to secure workload at any cost."
It warned that, as new orders nosedived in Q2, some "contractors may have won very little new work" although it added "programme delays may offer some support, limiting the urgency with which to find replacement work".
But the report warned. "Nonetheless, the slump in output and battle to keep revenues up will suppress tender prices."
It said it expected tender prices in 2021 to fall 2.5% across the UK and by 2% in London. Prices will inch up by 0.5% in both regions the following year and by 1% in 2023.