New report said total cost of hitting 2050 emissions target could be over £1.4tn across whole economy
The cost of making buildings net zero by 2050 could be nearly £400bn, according to a new Office for Budget Responsibility (OBR) report.
Replacing gas boilers with heat pumps and installing better insulation could cost over £250bn for homes and more than £140bn for all other buildings, the OBR said.
Boris Johnson has pledged to cut carbon emissions by 78% by 2035 compared to 1990 levels, taking the UK more than three quarters the way towards hitting net zero.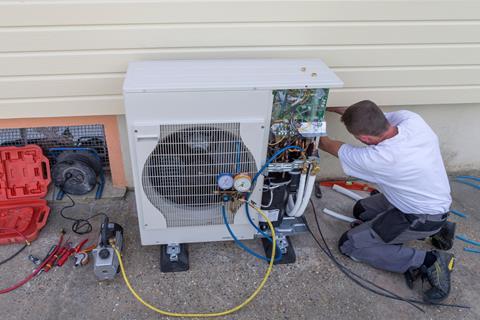 The OBR's report said the total cost of achieving the 2050 target could amount to over £1.4tn, including £330bn for making vehicles net zero, nearly £500bn for power generation and £46bn for cleaning up industry.
It said the savings from reduced energy costs across the whole economy would be around £1.08tn, creating a £400bn bill over the next three decades.
The 242-page report also warned that the government would need to impose carbon taxes to make up for the loss of fuel duty and other hits to the public purse.
But it warned that not tackling climate change would "ultimately have catastrophic economic and fiscal consequences".
And it said that the fiscal risks of being left behind other developed nations in the global decarbonisation process have also risen.
Acting sooner rather than later could create "significant fiscal benefits" from additional carbon tax revenues starting in 2026, with the income by 2050 potentially covering the cost of getting to net zero twice over.
The UK is hosting the COP26 climate change conference in November in Glasgow, where Johnson has said he aims for the UK to become a world leader in reducing carbon emissions.