Firm doubled fit-out work last year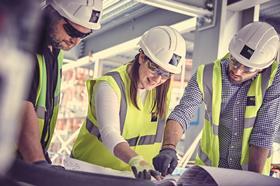 ISG chief executive Paul Cossell has admitted it could be 10 years before the firm gets close to hitting margins of 5%.
Cossell has already said contractors should be pushing to hit that figure but he told Building the firm was some way off the mark after posting margins of 1.7% in 2018.
The firm expects the number to be over 2% for this year but Cossell added: "We need to be aiming for 5%. I like to think we could do 5% in a decade but it needs a real shift in our sector [to achieve that].
"We're focussed on growing margins through being more efficient and [more] negotiated work."
Cossell said the firm spent £15m on R&D last year which would have pushed margins above the 2% mark in 2018 but he admitted: "We're not where we want to be [on margins]."
Last month marked the third anniversary ISG delisted from the London Stock Exchange after a takeover battle which saw US private equity firm Cathexis snap up the firm for £85m.
Listed firms Kier and Galliford Try both had to launch rights issues last year while Interserve delisted from the stock exchange last month after a refinancing plan was voted down by shareholders.
Cossell, who took over from David Lawther in May 2016, said the difference between a plc and private ownership was marked.
"You get owners that take a long-term view and invest in the business. I'm dealing with a handful of people but with a plc you have multiple stakeholders with short-term wants."
ISG carried out more fit-out work than construction jobs in the UK last year with schemes such as fitting out Goldman Sachs' new office in the City of London helping push revenue at fit-out up by close to half to £710m. "The market was very hot last year, particularly in London," Cossell said.
The firm, which last year completed work to revamp the grade I listed Temperate House at London's Kew Gardens, is also looking at work for the new Apple office at Battersea power station as well the Google headquarters building Lendlease is working on at King's Cross.
But the firm is now carrying out around £100m of work on schemes between 10,000 and 50,000 sq ft through a business called Agility. "We've massively grown the small to medium end of fit-out," Cossell added.
Revenue from its construction business edged up 3% to £506m.
Cossell said the firm has written Brexit clauses into its contracts but admitted the issue was beginning to drain. "The obsession with Brexit is paralysing the UK," he said. "It's dominating everything."
Turnover at ISG in the year to December 2018 was up one third to £2.2bn while pre-tax profit tripled to £27.4m.